Welcome to The Breakfast Club! We're a disorganized group of rebel lefties who hang out and chat if and when we're not too hungover we've been bailed out we're not too exhausted from last night's (CENSORED) the caffeine kicks in. Join us every weekday morning at 9am (ET) and weekend morning at 10:00am (ET) (or whenever we get around to it) to talk about current news and our boring lives and to make fun of LaEscapee! If we are ever running late, it's PhilJD's fault.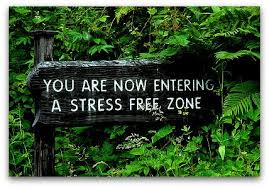 This Day in History
'War of the Worlds' spooks Americans on Halloween Eve; A deadly mudslide hits Nicaragua after Hurricane Mitch; Muhammad Ali beats George Foreman in the 'Rumble in the Jungle'; Comedian Steve Allen dies.
Breakfast Tunes
The Seminoles are the only Native American tribe never to sign a treaty with the United States.
Something to Think about over
Coffee

Prozac
I'll stop talking about race when people stop being racist.
Breakfast News
The Latest: Oregon sets single-day new COVID-19 case record
'So frustrating': Grave missteps seen in US virus response
The Latest: Calls for voting extension in Georgia after Zeta
Zeta soaks Southeast after swamping Gulf Coast; 6 dead
Supreme Court issues flurry of last-minute election orders
Report: US knew of problems family separation would cause
FBI warns ransomware assault threatens US health care system
Trump officials end gray wolf protections across most of US
Walmart removes guns, ammunition on display at U.S. stores
Carnegie Hall to remain closed through April 5
Many Cubans hope US election will lead to renewed ties
'Difficult winter': Europe divided on lockdowns; cases soar
Short of medics as virus surges, central Europe sounds alarm
France braces for monthlong lockdown as virus deaths mount
Coronavirus dims Mexico's bright Day of the Dead celebration
UK Labour leader says anti-Semitism brings shame on party
Typhoon, landslides leave 35 dead, dozens missing in Vietnam
Breakfast Blogs
Second Cousin? Who Does This Guy Think He Is, Rudy Giuliani? Charles P. Pierce, Esquire Politics
Trump's Slow-Motion Cover-Up of Erdogan Corruption and Jeff Sessions' Meeting with Mike Flynn's Clients emptywheel aka Marcy Wheeler, emptywheel
About that great economy digby aka Heather Digby Parton, Digby's Hullabaloo
Every now and again a win (sort of) Tom Sullivan, Digby's Hullabaloo
Regarding the Alleged Hunter Biden Materials: This Is Some of the Most Amateur Looking Garbage I've Ever Seen Adam L Silverman, Balloon Juice
Election Law Primer: What to Expect During and After the 2020 Election Teri Kanefield and Steve Vladeck, Just Security
Jacob Wohl, 'Between a Rock and a Hard Place,' Is in Danger of Being Held in Contempt of Court Colin Kalmbacher, Law & Crime
Michigan Appeals Court Rules State Cannot Ban Firearms in Polling Places Jerry Lambe, Law & Crime
Mail Voting Litigation in 2020, Part V: Efforts to Halt Vote-by-Mail Expansion Alexander Ross Perry and Christopher Meyer, Lawfare
How high will turnout be in the 2020 election and how will it matter? Paul Campos, Lawyers, Guns and Money
Persons with delicate constitutions may wish to look away Shakezula, Lawyers,Guns and Money
They can only win by cheating Scott Lemieux, Lawyers, Guns and Money
Don't Let the Door Hit You on the Way Out, Glenn Robert Farley, Lawyers, Guns and Money
Erik Visits an American Grave, Part 708 Erik Loomis, Lawyers, Guns and Money
Birthday Fundraiser: Day Four — David Brooks and I Remember Budapest Very Differently drfitglass, at his blog
In Which David F. Brooks Undergoes a Self-Criticism Yastreblyansky, The Rectification of Names
WHY REACH OUT TO REPUBLICANS? Steve M., No More Mister Nice Blog
Dilbert Guy Unclear On Whether Slavery Is Illegal In United States Of America Robyn Pennacchia, Wonkette
Oh Dear, Jon Ossoff Debate Did Not Go 'Well' For Georgia Sen. David Perdue Doktor Zoom, Wonkette
If SCOTUS Doesn't Steal This Election, They've Got Plans For The Next One Liz Dye, Wonkette
Ron Johnson's Nickname For His Penis Is 'Hot Dish.' This Is A Lie But Very Important To Retweet Evan Hurst, Wonkette
Oath Keeper Stewart Rhodes Standing By To Defend Donald Trump From Democracy Stephen Robinson and Doktor Zoom, Wonkette