Welcome to The Breakfast Club!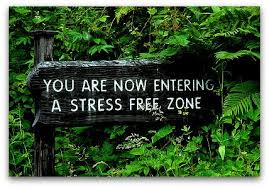 AP's Today in History for October 25th
Cuban missile crisis fuels Cold War clash at UN; China's UN seat changes hands; 'Charge of the Light Brigade' battle takes place; Author Geoffrey Chaucer dies; Golfer Payne Stewart killed in plane crash.
Something to think about, Breakfast News & Blogs below
Facebook is now blocking our videos for violating "community standards" that trigger certain key words. Was it the "Marxist," "Bolivia," or "Biden"? pic.twitter.com/ZrUGQ9RDQb

— Bhaskar Sunkara (@sunraysunray) October 24, 2020
I interviewed @anyaparampil about the socialist victory in Bolivia on Instagram live. When I tried to post it to Instagram after, I received a message that it's restricted to "protect our community." Protect them from what @instagram? pic.twitter.com/OUwSFH5Fn5

— Rania Khalek (@RaniaKhalek) October 23, 2020
Canada extends border closure with US amid Trump's failure to get pandemic under control
Julia Conley, Common Dreams
Canadian officials are regarding the coronavirus pandemic in the U.S. warily, as Public Safety Minister Bill Blair on Monday announced the country is extending its border restrictions for at least another month.

The restrictions had been set to expire on Wednesday, after an agreement with the U.S. to suspend nonessential travel between the two countries was forged in March, but now Americans will be largely unable to cross the northern border until at least Nov. 21.

The decision was made with public safety in Canada in mind, Blair said in a tweeted statement on Monday.
…
Something to think about over
coffee

prozac

Trump Storms Back Into Interview While Leslie Stahl Eating Lunch At Home
The Onion
NEW YORK—Rattling off accusations of anti-Republican bias as he burst through her kitchen, President Donald Trump reportedly stormed back into his 60 Minutes interview Friday while Leslie Stahl was eating lunch at her home.

"Well, well, well, classic radical left-wing news media—48 hours after my interview, and you're already sitting at home and relaxing like it's over," said the 45th president of the United States, who, after ordering Secret Service agents to kick down the door to Stahl's apartment, told her he "wasn't done talking yet," slapped a forkful of roasted brussels sprouts out of her hand, and launched into a rant about how unprofessional she was to be eating on the job. "Don't interrupt me! You said a lot of nasty, inconsiderate things two days ago, and now I know exactly how I'm going to respond. Just wait until the public sees this—not only are you drinking wine, but you're not wearing a mask or practicing social distancing. Now, you're going to invite me to sit down, give me a plate of whatever you're eating, and give me 15 more minutes, on my terms."

At press time, Trump reportedly made several unsuccessful attempts to flip the table and then stormed out after Stahl again pressed the president on his coronavirus response.