Welcome to The Breakfast Club! We're a disorganized group of rebel lefties who hang out and chat if and when we're not too hungover we've been bailed out we're not too exhausted from last night's (CENSORED) the caffeine kicks in. Join us every weekday morning at 9am (ET) and weekend morning at 10:00am (ET) (or whenever we get around to it) to talk about current news and our boring lives and to make fun of LaEscapee! If we are ever running late, it's PhilJD's fault.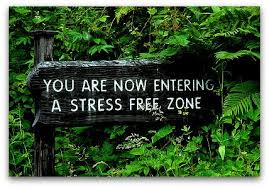 This Day in History
Richard Nixon gives his 'Checkers' speech; Rome's Augustus Caesar born; Lewis and Clark finish trek to America's West; Psychologist Sigmund Freud dies; Musicians Ray Charles and Bruce Springsteen born.
Breakfast Tunes
Something to Think about over
Coffee

Prozac
Blind faith in your leaders, or in anything, will get you killed.
Breakfast News
The Latest: Trump: 200,000 virus deaths milestone 'a shame'
San Diego County avoids more business closures due to virus
Some see irony in virus' impact on Mayflower commemoration
Court reviewer: Ohio State broke law by withholding records
State auditor: UC wrongly admitted well-connected students
Facebook: Fake pages from China tried to disrupt US politics
Kentucky city prepares for Breonna Taylor announcement
The Latest: Nigeria urges vaccine to be available to all
France's weak spot: Virus infections rise at nursing homes
World powers clash, virus stirs anger at virtual UN meeting
Iran strikes defiant tone at UN under crushing US sanctions
India says some progress made in military talks with China
UK's Johnson urges 'spirit of togetherness' to combat virus
Archaeologists unearth 27 coffins at Egypt's Saqqara pyramid
Breakfast Blogs
William Barr's Department of Justice Is a Rogue Agency Charles P. Pierce, Esquire Politics
A Month after Trump Learned that Mueller Knew of the Pardon Deal, Cassandra Fairbanks Learned the Pardon Was Off emptywheel aka Marcy Wheeler, emptywheel
Trump and the Military Industrial Complex digby aka Heather Digby Parton, Digby's Hullabaloo
Donald's virtual nobodies Tom Sullivan, Digby's Hullabaloo
Senate Procedures Offer No Hope for Dems on Supreme Court Nominee Caroline Fredrickson, Just Security
Trump Admin Appeals to Supreme Court in Census Case Days After Ginsburg's Death Jerry Lambe, Law & Crime
Fifth Circuit Overturns Selective Service Ruling, Setting Up Supreme Court Fight Russell Spivak, Lawfare
"Where does Ron DeSantis go to get his apology?" –Jacobin Scott Lemieux, Lawyers, Guns and Money
Is it ageist to ask why old people are so terrible? Paul Campos, Lawyers, Guns and Money
Once Again The Real Complaining Party at the Bar in This Courtroom Is Civilization driftglass, at his blog
For the Record: Airborne Yastreblyansky, The Rectification of Names
The One Question for Republicans: What's Your Plan for When the ACA Is Gone? The Rude Pundit, at his blog
HERE'S WHY WE'RE IN THIS MESS Steve M., No More Mister Nice Blog
Who's A Craven, Soulless, Hypocritical GOP Senate Sh*theel? ALL OF THEM, KATIE Evan Hurst, Wonkette
Trump Celebrates 200,000 Deaths By Spreading COVID Disinfo At Germapalooza MAGA Rally Liz Dye, Wonkette
Pentagon Spent Coronavirus PPE Money On War Stuff Instead Of PPE Doktor Zoom, Wonkette