Welcome to The Breakfast Club!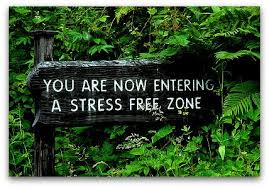 President William McKinley shot in Buffalo, N.Y.; Funeral held for Britain's Princess Diana; Mother Teresa mourned in India; Movie director Akira Kurosawa dies; Roger Waters of Pink Floyd fame born.
Something to think about, Breakfast News & Blogs below
Surprisingly honest and informative.
Start – 12:29, Welcome – 14:46, Open – 20:06, Cheng-Sim Lim – 26:06, Hanieh Jodat – 32:49, Graham Elwood – 39:14, Danny Glover – 44:50, Dr. Peter Kalmus – 49:49, Amaya Wangeshi – 56:25, Chris Smalls – 1:01:49, Omar Fernandez – 1:11:42, Lee Camp – 1:22:08, Kaitlin Sopoci-Belknap – 1:24:38, Chris Hedges – 1:30:30, Testimonials – 1:41:26, Lauren Ashcraft – 1:45:24, Isiah James – 1:50:27, Eleanor Goldfield – 1:58:02, Jamarl Thomas – 2:03:14, Ron Placone – 2:08:45, Maebe A. Girl – 2:14:03, Niko House – 2:17:47, Massey Branscomb – 2:25:31, Scott Santens – 2:30:45, Jesse Ventura – 2:37:31, Intermission – 2:47:26, Chase Iron Eyes – 2:59:26, Jimmy Dore – 2:06:07, Medea Benjamin – 3:14:46, Jerry Perez – 3:22:08, Eynelys Vinson – 3:27:57, Tim Black – 3:31:57, Ryan Knight – 3:39:35, Platform – 3:48:41, Nick Brana – 3:54:25, Marianne Williamson – 4:12:49, Dr. Cornel West – 4:30:06, Sen. Nina Turner – 4:45:54, Credits – 5:04:23, Regional Coordinator Address – 5:07:13
We've seen this parable over and over again — elite-run, neoliberal governments are democratically elected and then do not economically deliver for the vast majority of the population, creating popular frustration and the political space for a right-wing strongman to seize power. – DAVID SIROTA
California neoliberals are so debased, a slumlord like Trump can outflank them on the evictions issue. https://t.co/ujoY1XhfYo

— Yasha Levine (@yashalevine) September 3, 2020
Something to think about over
coffee

prozac

Conspiracy Theorist Worried His Credibility Undermined By Trump Retweeting Him
The Onion
KING OF PRUSSIA, PA—Concerned his beliefs about a shadowy cabal of elites secretly ruling the world would not be taken seriously after they received the president's endorsement, local man Brett Tisne expressed worry Tuesday that Donald Trump retweeting him would undermine his credibility as a conspiracy theorist. "I've spent years of my life researching this stuff, and then out of nowhere the president retweets me and makes me sound like a complete idiot, adding all this nonsense about a plane full of antifa soldiers trying to disrupt the GOP convention," said Tisne, who rushed out a video to clarify his claims regarding a ring of satanic pedophiles that purportedly controls international affairs, explaining that Trump had obviously not read his work and appeared to have "gone off the deep end" into total paranoia. "If he retweets me again, my career's over. As it is, I'm not sure I'll be able to show my face on 8kun again. There's no place in our community for unhinged views like the president's. None. If we're not careful, he'll make us all into laughingstocks." At press time, reports confirmed Tisne was frantically trying to block Trump on Twitter after discovering the president had sent him a direct message.