Welcome to The Breakfast Club! We're a disorganized group of rebel lefties who hang out and chat if and when we're not too hungover we've been bailed out we're not too exhausted from last night's (CENSORED) the caffeine kicks in. Join us every weekday morning at 9am (ET) and weekend morning at 10:00am (ET) (or whenever we get around to it) to talk about current news and our boring lives and to make fun of LaEscapee! If we are ever running late, it's PhilJD's fault.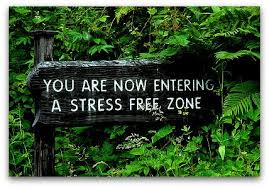 This Day in History
Soviet hard-liners mount a coup against Mikhail Gorbachev; Nazi Germany ratifies Adolf Hitler's powers; U-2 pilot Francis Gary Powers convicted by Soviet tribunal; Comedian Groucho Marx dies.
Breakfast Tunes
Something to Think about over
Coffee

Prozac
You can put wings on a pig, but you don't make it an eagle.
Breakfast News
Ballot drop boxes seen as a way to bypass the post office
Postal Service halts some changes amid outcry, lawsuits
Rule allowing LNG rail shipments in US challenged in court
Sandy Hook families: Gun maker trying to wipe out lawsuit
Virus-induced spending spurs sales at Home Depot, Walmart
How can Wall Street be so healthy when Main Street isn't?
Appeals court: On 2nd thought, tax bikini latex clubs
Goat ignored since birth is given 4 new legs and a new life
The Latest: Australia announces coronavirus vaccine deal
Belarus president remains defiant as protest strikes grow
Amazon continues to burn in 2020 despite promises to save it
Artists, academics defend LGBT rights in Poland
More eggs harvested from last 2 northern white rhinos
Snowing cocoa? Chocolate factory glitch dusts Swiss town
Breakfast Blogs
You Can Drive a Full-Size Minivan Through the Loopholes in Louis DeJoy's Statement Charles P. Pierce, Esquire Politics
Trump Tried to Claim Privilege Over a Document Flynn Claimed to Not Remember emptywheel aka Marcy Wheeler, emptywheel
Work In Progress: Saving the USPS Rayne, emptywheel
Democracy dies in broad daylight digby aka Heather Digby Parton, Digby's Hullabaloo
"The average guy is important to him" Tom Sullivan, Digby's Hullabaloo
Republican Senators Misrepresent Their Own Russia Report Benjamin Wittes, Lawfare
This is fine Paul Campos, Lawyers, Guns and Money
"Did I say elect? I meant ratfuck." Scott Lemieux, Lawyers, Guns and Money
Sounds Eerily Like… driftglass, at his blog
Rashomon Salad Yastreblyansky, The Rectification of Names
Michelle Obama Scared the Hell Out of Us (For Good Reasons) The Rude Pundit, No More Mister Blog
I'M SURE YOU'LL BE ASTONISHED TO LEARN THAT EVERYTHING TRUMP SAYS ABOUT THE SWINE FLU PANDEMIC IS WRONG Steve M., No More Mister Nice Blog
Virginia Cops Charge Black Lady Senate President With Murdering Up Confederate Monument She Never Touched Liz Dye, Wonkette
Rudy Giuliani Imagines Political Cat Fight Starring Kamala Harris, Michelle Obama Stephen Robinson, Wonkette
Trump Keeps Jabbering About H1N1 And How Joe Biden Failed To Kill People With It Doktor Zoom, Wonkette
Meet Miles Taylor. Donald Trump Is VERY MAD AT MILES RIGHT NOW GRRR ARGH! Evan Taylor, Wonkette