Welcome to The Breakfast Club! We're a disorganized group of rebel lefties who hang out and chat if and when we're not too hungover we've been bailed out we're not too exhausted from last night's (CENSORED) the caffeine kicks in. Join us every weekday morning at 9am (ET) and weekend morning at 10:00am (ET) (or whenever we get around to it) to talk about current news and our boring lives and to make fun of LaEscapee! If we are ever running late, it's PhilJD's fault.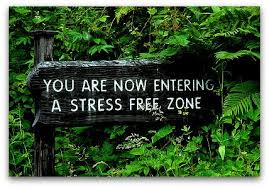 This Day in History
Britain's Prince Charles marries Lady Diana Spencer; Italy's fascist dictator Benito Mussolini born; President Dwight Eisenhower signs an act creating NASA; Artist Vincent Van Gogh dies.
Breakfast Tunes
Something to Think about over
Coffee

Prozac
In America the majority raises formidable barriers around the liberty of opinion; within these barriers an author may write what he pleases, but woe to him if he goes beyond them.
Breakfast News
The Latest: Georgia hospitals groan under COVID-19 assault
US officials: Russia behind spread of virus disinformation
Baseball season teeters, while states resist mask rules
GOP tucks $8 billion for military weaponry in virus bill
National teacher union supports strikes over reopening plans
Source: US, Oregon in talks about pulling agents in Portland
GOP's jobless benefit plan could mean delays, states warn
Experts worry about errors if census schedule is sped up
Trump administration won't accept new DACA applications
Masked mourners brave heat, virus fears to honor John Lewis
Norwegian flag mistaken for Confederate flag removed
Maduro's hold on Venezuela tightens as coronavirus surges
Volunteers came to the rescue as virus raged in Kyrgyzstan
Brazil virus payout cuts extreme poverty to least in decades
Hundreds wait hours for coronavirus care in Ecuador capital
'Second wave' virus fears strike blow to tourism industry
Head of China CDC gets injected with experimental vaccine
Technology infuses ancient hajj rites tailored for pandemic
Australian Outback pub bans messy emus for 'bad behavior'
Breakfast Blogs
William Barr's Outright Contempt for Congress Makes Him the Face of This Administration* Charles P. Pierce, Esquire Politics
Bill Barr Testifies He's Unfamiliar with the Obstruction Portion of the Mueller Report emptywheel aka Marcy Wheeler, emptywheel
Billy Barr Admits, for the Third and Fourth Time, that He Intervenes without Knowing the Facts emptywheel aka Marcy Wheeler, emptywheel
Fergawdsakes digby aka Heather Digby Parton, Digby's Hullabaloo
Their authoritarian roots are showing Tom Sullivan, Digby's Hullabaloo
Politically Motivated Prosecutions Part II: Refuse, Report, Resign Kristy Parker and Erica Newland, Just Security
'Patently Illegal': Trump Administration Announces Controversial New Plan to Wind Down DACA Program Jerry Lambe, Law & Crime
If You Threaten to Sue a Business Over COVID-19, the GOP Thinks the Business Should Be Able to Sue You Colin Kalmbacher, Law & Crime
How's that pivot going? Paul Campos, Lawyers, Guns and Money
Trump is the Symptom, Not the Disease Erik Loomis, Lawyers, Guns and Money
Today In Watching The Defectives: Rick Tyler driftglass, at his blog
Trust, But Corroborate Yastreblyansky, The Rectification of Names
https://nomoremister.blogspot.com/2020/07/the-post-trump-republican-party.html Steve M., No More Mister Nice Blog
Love Means Sneaking $1.75 Billion Bailout For Trump Hotel Into COVID Aid Package Liz Dye, Wonkette
Trumplethinskin Whining About Twitter's Trending Topics Now Because This Is Hell Evan Hurst, Wonkette
In Trump's America, Violent Men Assault Women On The Street. They Are The Law. Stephen Robinson, Wonkette
Police Say ​Richmond Riot Started By White Supremacists Doktor Soom, Wonkette