Welcome to The Breakfast Club! We're a disorganized group of rebel lefties who hang out and chat if and when we're not too hungover we've been bailed out we're not too exhausted from last night's (CENSORED) the caffeine kicks in. Join us every weekday morning at 9am (ET) and weekend morning at 10:00am (ET) (or whenever we get around to it) to talk about current news and our boring lives and to make fun of LaEscapee! If we are ever running late, it's PhilJD's fault.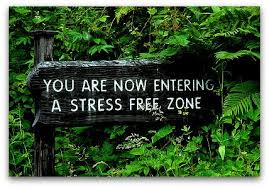 This Day in History
Commodore Matthew Perry arrives in Tokyo Bay; Industrialist John D. Rockefeller born; Word of what becomes known as 'The Roswell Incident'; North Korea's Kim Il Sung dies; Ziegfeld stages first 'Follies.'
Breakfast Tunes
Something to Think about over
Coffee

Prozac
The most beautiful people we have known are those who have known defeat, known suffering, known struggle, known loss, and have found their way out of those depths.
Breakfast News
The Latest: New virus restrictions possible in Pennsylvania
Protective gear for medical workers begins to run low again
Cases of coronavirus in Idaho spike after businesses reopen
States sue US department over virus relief funds for schools
Missouri summer camp virus outbreak raises safety questions
Movement for Black Lives seeks sweeping legislative changes
FBI investigating reported assault on Black Indiana man
Federal charges filed for 7 protesters in Portland, Oregon
Civil rights groups denounce Facebook over hate speech
Richmond removes statue of Confederate Gen. J.E.B. Stuart
Health panel may open lung cancer screening to more smokers
NASA adds more safety fixes for Boeing's crew capsule
In France, study shows virus hit African immigrants hardest
Brazil's President Bolsonaro tests positive for coronavirus
Venezuela high court orders takeover of Guaidó's party
Serbs storm parliament after virus lockdown announced
Jerusalem offers a grim model for a post-annexation future
TikTok to leave Hong Kong as security law raises questions
Twins joined at head separated at Vatican pediatric hospital
Breakfast Blogs
It's Tough Times for the Extraction Industries. Judges Keep Bringing Down the Hammer. Charles P. Pierce, Esquire Politics
Getting Back In The Saddle. Or Writing After Illness. Echidne, at her blog
The view from the USS Hellship digby aka Heather Digby Parton, Digby's Hullabaloo
Looking-glass leadership Tom Sullivan, Digby's Hullabaloo
Mary Trump's Book Has Already Leaked–a Death Knell for Trump Family's Lawsuit Jerry Lambe, Law & Crime
New Proposed Asylum Regulations Would Endanger Women's Lives Sherizaan Minwalla, Lawfare
The Vote Suppression Industrial ComplexScott Lemieux, Lawyers, Guns and Money
Jumpstart Seattle: how Amazon won the battle, then lost the war DJW, Lawyers, Guns and Money
Censorship and "censorship" Paul Campos, Lawyers, Guns and Money
Hopeful Family Yastreblyansky, The Rectification of Names
IS LAURA LOOMER REALLY ABOUT TO WIN A PRIMARY? Steve M., No More Mister Nice Blog
What If All These 'Heritage Not Hate' People Celebrated Less Hateful Aspects Of Their Heritage Instead? Robyn Pennacchia, Wonkette
Donald Trump: This Racism Goes Up To Eleven Stephen Robinson, Wonkette
Deutsche Bank Agrees To $150 Million Fine For Jeffrey Epstein Dealings. Mistakes Were Made! Liz Dye, Wonkette
ICE To International Students: Risk (Corona) Or Get The F*ck Out Doktor Zoom, Wonkette
Did Ayn Rand And Grover Norquist Drown Their PPP Moneys In The Bathtub? THEY BETTER DID! Evan Hurst, Wonkette