Welcome to The Breakfast Club!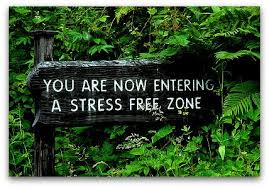 AP's Today in History for July 5th
Elvis Presley holds his first major recording session; Birth of the bikini; Enron's Kenneth Lay dies; Arthur Ashe wins at Wimbledon; Larry Doby follows Jackie Robinson; Baseball's Ted Williams dies.
Something to think about, Breakfast News & Blogs below
THERE'S A WAR GOING ON OVER KAMALA HARRIS'S WIKIPEDIA PAGE, WITH UNFLATTERING ELEMENTS VANISHING
Aída Chávez, The Intercept
CALIFORNIA DEMOCRATIC SEN. Kamala Harris is widely seen as a frontrunner for a spot on the ticket with presumptive nominee Joe Biden, with vetting well underway.

Presidential vetting operations have entire teams of investigators, but for the public, when the pick is announced, the most common source for information about the person chosen is Wikipedia. And there, a war has broken out over how to talk about Harris's career.

At least one highly dedicated Wikipedia user has been scrubbing controversial aspects of Harris's "tough-on-crime" record from her Wikipedia page, her decision not to prosecute Steve Mnuchin for mortgage fraud-related crimes, her strong support of prosecutors in Orange County who engaged in rampant misconduct, and other tidbits — such as her previous assertion that "it is not progressive to be soft on crime" — that could prove unflattering to Harris as the public first gets to know her on the national stage. The edits, according to the page history, have elicited strong pushback from Wikipedia's volunteer editor brigade, and have drawn the page into controversy, though it's a fight the pro-Harris editor is currently winning.

In 2016, The Atlantic published an article about Wikipedia edits and how a burst of activity could foreshadow Hillary Clinton's vice presidential pick, noting that Virginia Sen. Tim Kaine's page had seen significantly more edits than any other candidate's in the weeks leading up to the announcement. The article also cited a 2008 Washington Post report about Sarah Palin's Wikipedia page seeing more than 65 edits in the hours leading up to John McCain's announcement.

Last month, a Reddit user remembered this Atlantic piece and wrote a Jupyter script to see which 2020 vice presidential contender had the most edits in a span of three weeks: Harris had 408, Stacey Abrams had 66, Sen. Elizabeth Warren had 22, and Sen. Amy Klobuchar had four. Another Redditor pointed out that a majority of Harris's edits were coming from a single person.
…
Something to think about over
coffee

prozac

Nation's 30-Year-Olds Pool Money To Buy 2-Bedroom Bungalow Together
The Onion
DES PLAINES, IL—Admitting they would never be able to afford a place without sharing expenses, the nation's 30-year-olds announced Friday that they had pooled all their resources to buy a 1,100-square-foot, two-bedroom bungalow together.

"It may not seem like much for a few million people, but we can finish the basement and maybe add another bedroom, plus it's nicer than all our old places," said Zach Bartley, 30, who noted that the house had some plumbing issues and a really outdated kitchen, but that it still felt nice to finally own a piece of property.

"There is a pretty big closet that we might turn into an office, which is cool, and we have 700,000 dogs, so getting a place with a backyard for once is pretty nice. We might need to buy a few futons for the living room though, because our 1.7 million younger brothers need to move in for a few months." Bartley added that even though the place was small, it shouldn't be a problem in the long run, because none of them could afford having kids.