Welcome to The Breakfast Club! We're a disorganized group of rebel lefties who hang out and chat if and when we're not too hungover we've been bailed out we're not too exhausted from last night's (CENSORED) the caffeine kicks in. Join us every weekday morning at 9am (ET) and weekend morning at 10:00am (ET) (or whenever we get around to it) to talk about current news and our boring lives and to make fun of LaEscapee! If we are ever running late, it's PhilJD's fault.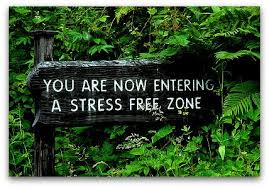 This Day in History
Islam's Prophet Mohammed dies; James Earl Ray caught, wanted for killing civil rights leader Martin Luther King, Jr.; Architect Frank Lloyd Wright born; The N.Y. Yankees retire Mickey Mantle's number.
Breakfast Tunes
Something to Think about over
Coffee

Prozac
Right is its own defense.
Breakfast News
Minneapolis council majority backs disbanding police force
Duty to intervene: Floyd cops spoke up but didn't step in
Police back off as peaceful protests push deep reforms
Democrats' legislation would overhaul police accountability
Sen. Mitt Romney joins Black Lives Matter protest in DC
Tropical storm crashes onto US Gulf Coast amid flood threat
World reaches 400,000 virus deaths as pope urges caution
With recovery of last case, New Zealand has eradicated virus
Vietnam ratifies significant trade deal with European Union
Brazil expunges virus death toll as data befuddles experts
Watery end for statue of slave trader in UK city of Bristol
Workers to begin untangling charred metal web on Notre Dame
Breakfast Blogs
We're Going to Try the Russian Approach to Environmental Regulation Charles P. Pierce, Esquire Politics
Three Things: A for "Antifa", B for Brutality, C for Commit (Murder) Raynne, emptywheel
"How much can Trump destroy?" digby aka Heather Digby Partonm, Digby's Hullabaloo
The Single Dumbest Line the New York Times Ever tristero, Digby's Hullabaloo
Think they'll cheat? Tom Sullivan, Digby's Hullabaloo
What Is Qualified Immunity, and What Does it Have to Do With Police Reform? Nathaniel Sobel, Lawfare
Wealth hoarding at elite universities Paul Campos, Lawyers, Guns and Money
I can't breathe Scot Lemieux, Lawyers, Guns and Money
The Terrorist Cops of America The Rude Pundit, at his blog
Art of the Possible Yastreblyansky, The Rectification of Names
IS "DEFUND THE POLICE" AN UNEXPLODED BOMB FOR BIDEN? Steve M., No More Mister Nice Blog
Buffalo Cops Crushed To Learn They Can't Go Around Beating Up Old Men Stephen Robinson, Wonkette
Medical Supply Company Tosses All Swabs Made During Trump's Visit. Wonder Why! Robyn Pennacchia, Wonkette