Welcome to The Breakfast Club! We're a disorganized group of rebel lefties who hang out and chat if and when we're not too hungover we've been bailed out we're not too exhausted from last night's (CENSORED) the caffeine kicks in. Join us every weekday morning at 9am (ET) and weekend morning at 10:00am (ET) (or whenever we get around to it) to talk about current news and our boring lives and to make fun of LaEscapee! If we are ever running late, it's PhilJD's fault.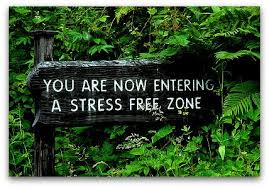 This Day in History
The Korean War begins; Custer meets his end at the Battle of Little Bighorn; John Dean testifies before the Senate Watergate Committee; Author George Orwell born; Deep-sea explorer Jacques Cousteau dies.
Breakfast Tunes
With graduation approaching, Staten Island's famed PS 22 Chorus performs one final song virtually — Coldplay's 'The Scientist'
Something to Think about over
Coffee

Prozac
If liberty means anything at all, it means the right to tell people what they do not want to hear.
Breakfast News
'Coming back and biting us': US sees virus resurgence
Virus cases surge among the young, endangering older adults
Report: State, local aid needed to avert 4 million layoffs
US supports legal challenge to Hawaii traveler quarantine
3 charged after medical examiner rules teen's death homicide
3 men indicted on murder charges in killing of Ahmaud Arbery
Detroit police challenged over face recognition flaws, bias
California voters to decide fate of affirmative action ban
Detroit police challenged over face recognition flaws, bias" rel="noopener" target="_blank">Slavery advocate's statue removed in South Carolina
Disney delays Southern California theme park reopenings
5 players withdraw, 1 tests positive, nerves frayed on virus
New York City Marathon canceled because of coronavirus
Scarce medical oxygen worldwide leaves many gasping for life
US citizens likely to be left out as Europe reopens borders
Peru giving up on virus measures in face of sinking economy
The Arctic is on fire: Siberian heat wave alarms scientists
Mongolian People's Party retains strong parliament majority
Dutch leader holds talks with anti-racism protesters
IMF downgrades outlook for global economy in face of virus
Kosovo president, 9 others indicted on war crimes charges
Back to grindstone for 'Mona Lisa' at post-lockdown Louvre
Breakfast Blogs
Josh Hawley's Lincoln Speech Makes You Wonder Who Really Wants a Culture War Charles P.Federal Judge Wants to Make Sure Bill Barr Isn't Doing Roger Stone a Favor by Delaying Prison Time. Pierce, Esquire Politics
HJC Democrats Do Little to Limit Jim Jordan's Assault on Public Health and Rule of Law emptywheel aka Marcy Wheeler, emptywheel
Why Biden is doing so much better digby aka Heather Digby Parton, Digby's Hullabaloo
Out of sight, out of his mind Tom Sullivan, Digby's Hullabaloo
Legal Experts 'Stunned' by D.C. Circuit's Michael Flynn Decision, Call for Review by Full Court Jerry Lambe, Law & Crime Colin Kalmbacher, Law & Crime
Fascist judge appointed by fascist leader orders dismissal of case against fascist leader's minion Paul Campos, Lawyers, Guns and Money
Kentucky: The Day After Robert Farley, Lawyers, Guns and Money
Ross Goes Bannon Yastreblyansky, The Rectification of Names
WHO WANTS TO TELL TRUMP THAT HE'S THE INCUMBENT? Steve M., No More Mister Nice Blog
Pentagon nominee tries to walk back record of online radicalism Steve Benen, MaddowBlog
Oh Look It's The 'Paul Is Dead' George Floyd Conspiracy Theory 🙁DoKtor Zoom, , Wonkette
Staten Island Assistant Principal Thinks 'Privilege' Is Black People With Sneakers, Headphone Technology Stephen Robinson, Wonkette
Bill Barr Ratf*cked The Ratf*cker's Case, Roger Stone Prosecutor Will Testify Liz Dye, Wonkette
President Super-Spreader Went To Arizona Evan Hurst, Wonkette