Welcome to The Breakfast Club! We're a disorganized group of rebel lefties who hang out and chat if and when we're not too hungover we've been bailed out we're not too exhausted from last night's (CENSORED) the caffeine kicks in. Join us every weekday morning at 9am (ET) and weekend morning at 10:00am (ET) (or whenever we get around to it) to talk about current news and our boring lives and to make fun of LaEscapee! If we are ever running late, it's PhilJD's fault.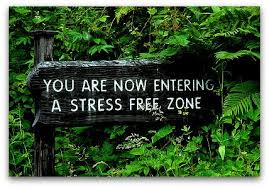 This Day in History
The D-Day invasion of World War II; Israel invades Lebanon to drive out Yasser Arafat; Remains of fugitive Nazi doctor Josef Mengele exhumed in Brazil; First drive-in theater opens in Camden, N.J.
Breakfast Tunes
Something to Think about over
Coffee

Prozac
Never interrupt your enemy when he is making a mistake.
Breakfast News
NOT REAL NEWS: A look at what didn't happen this week
Demonstrators vow to sustain momentum until change happens
California to let gyms, bars, day camps reopen next week
Seattle mayor bans 1 type of tear gas amid protests
California governor ends police training in 'sleeper hold'
Minneapolis bans police chokeholds in wake of Floyd's death
Mayor downplays rough police treatment of NYC protesters
The Latest: Minneapolis and St. Paul no longer under curfew
The Latest: NM high court suspends consumer debt collection
Trump allows commercial fishing in marine conservation area
DC paints huge Black Lives Matter mural near White House
Facebook removes nearly 200 accounts tied to hate groups
Twitter disables Trump campaign's George Floyd video tribute
More active-duty troops leaving D.C., others remain on alert
US moves forward with plan to end wild bird protections
After 30 years, wrongfully convicted death row inmate freed
Floyd case restokes anger over death of black man in France
EU wants borders free of virus restrictions by end of June
Peru is running out of oxygen for COVID-19 patients
Despite global reopening push, some jobs are gone for good
Japan's pandemic deaths low, but future success uncertain
Thousands in Mali's capital demand that president step down
UN agency: Iran violating all restrictions of nuclear deal
Australians rally for black lives, court bans bigger protest
Putin chastises Russian tycoon over massive Arctic oil spill
Venice flooded by unusual high tide, 3rd highest for June
On sad anniversary, few to mourn the D-Day dead in Normandy
Breakfast Blogs
The Chief Vector Is the Executive Branch Charles P. Pierce, Esquire Politics
When Billy Barr Called a Press Conference to Target Non-Terrorists Rather than Brag about the Right Wing Terrorists FBI Caught emptywheel aka Marcy Wheeler, emptywheel
Tanks for the Memories Rayne, emptywheel
Friday Night Soother digby aka Heather Digby Parton, Digby's Hullabaloo
Mount up for a fight Tom Sullivan, Digby's Hullabaloo
AOC Slams NYC Judge for 'Suspension of Habeas Corpus' in Response to George Floyd Protests Colin Kalmbacher, Law & Crime
Fake free speech warriors Paul Campos, Lawyers, Guns and Money
Can we call an end to "powerful media organizations massively insult your intelligence week" now?
Editors. Boy, I Don't Know. driftglass, at his blog
And in Trump Nemesis News Yastreblyansky, The Rectification of Names
WHY "10 TO 15 PERCENT" WILL HAVE NO NEGATIVE IMPACT ON BIDEN'S CAMPAIGN Steve M., No More Mister Nice Blog
DC Mayor Muriel Bowser Wants Those MFing Troops Off Her MFing Streets! Liz Dye, Wonkette
What? VIP QAnon 'Washington Insider' Man Just Some Rando Dude From Italy? Nooo. Robyn Pennacchia, Wonkette
President Bunker Baby Had A Rough Night Evan Hurst, Wonkette
Wash State Hillbilly F*cks Terrorize Multiracial Family Who Must Be 'Antifa' Doktor Zoom, Wonkette
TX Lt. Gov. Dan Patrick: God Just Gonna Keep Killing Black People Until We All Love Him Enough Stephen Robinson, Wonkette