Welcome to The Breakfast Club! We're a disorganized group of rebel lefties who hang out and chat if and when we're not too hungover we've been bailed out we're not too exhausted from last night's (CENSORED) the caffeine kicks in. Join us every weekday morning at 9am (ET) and weekend morning at 10:00am (ET) (or whenever we get around to it) to talk about current news and our boring lives and to make fun of LaEscapee! If we are ever running late, it's PhilJD's fault.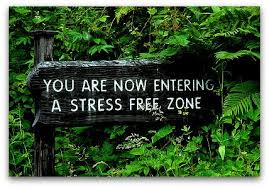 This Day in History
A key moment in the Watergate scandal; Adolf Hitler visits Paris after France falls to Nazi Germany; The typewriter gets a patent; Polio vaccine pioneer Dr. Jonas Salk and TV producer Aaron Spelling die.
Breakfast Tunes
Something to Think about over
Coffee

Prozac
Hope is being able to see that there is light despite all of the darkness.
Breakfast News
The Latest: SCarolina city requires masks in grocery stores
Surging US virus cases raise fear that progress is slipping
Medicare data: Blacks likelier to be hospitalized for COVID
Trump administration extends visa ban to non-immigrants
In Minneapolis, talk of changing PD means taking on union
Seattle will move to dismantle protest zone, mayor says
1 city, 1 voting place: Kentucky braces for lines in primary
NASCAR rallies around Wallace as FBI investigates noose
Quirky Alaska tourist town struggles for survival amid virus
EU urges China to move on trade, back off in Hong Kong
France's Macron denounces Turkey's attitude in Libya
Serbian populist wins landslide as many parties boycott
Turkish lawyers stage sit-in protest near capital
China to Canada PM: Stop 'irresponsible remarks' on spy case
Rights watchdog urges France to fight racial discrimination
Austria breaks ground on Holocaust memorial in Vienna
Plants fill seats at Barcelona opera house concert
Breakfast Blogs
Some Psychedelically Bizarre Decisions Will Soon Come Before the Supreme Court Charles P. Pierce, Esquire Politics
Trump's Muslim Ban Ignored the Most Dangerous emptywheel aka Marcy Wheeler, emptywheel
MMT On Inflation Ed Walker, emptywheel
TikTok isn't the answer, folks digby aka Heather Digby Parton, Digby's Hullabaloo
Not an isolated incident Tom Sullivan, Digby's Hullabaloo
16-Year-Old Boy Screamed Out 'I Can't Breathe' During Fatal, Excessive Restraint: Lawsuit Alberto Luperon, Law & Crime
Federal Judge Rejects Trump Administration's Effort to Dismiss CARES Act Discrimination Lawsuit Jerry Lambe, Law & Crime
Politics and Protest, Revisited Erik Loomis, Lawyers, Guns and Money
The Gang That Couldn't Ratfuck Straight Scott Lemieux, Lawyers, Guns and Money
Sunday Morning Comin' Down driftglass, at his blog
Literary Corner: Ramp, the Bootleg Tape Yastreblyansky, The Rectification of Names
IF THIS IS YOUR PLANNED OCTOBER SURPRISE, YOU'RE NOT VERY GOOD AT SURPRISES Steve M., No More Mister Nice Blog
Blessed Day! John Bolton Is In A Heap Of Sh*t. Liz Dye, Wonkette
Mopey Loser Moping About Losing Election Four Months In Advance Evan Hurst, Wonkette
Trump, Translated: Whatever My Niece Knows About Me Is So Bad I Made Her Sign An NDA Robyn Pennacchia, Wonkette
Sorry, Bigots, NASCAR's Bubba Wallace Ain't Afraid Of Your Noose Stephen Robinson, Wonkette