Welcome to The Breakfast Club! We're a disorganized group of rebel lefties who hang out and chat if and when we're not too hungover we've been bailed out we're not too exhausted from last night's (CENSORED) the caffeine kicks in. Join us every weekday morning at 9am (ET) and weekend morning at 10:00am (ET) (or whenever we get around to it) to talk about current news and our boring lives and to make fun of LaEscapee! If we are ever running late, it's PhilJD's fault.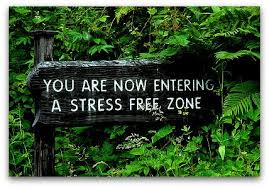 This Day in History
U.S. air and naval forces ordered into the Korean War; John Dean testifies about the Nixon White House's 'enemies list'; Stonewall riots spark the modern gay rights movement; Actor Jack Lemmon dies.
Breakfast Tunes
Something to Think about over
Coffee

Prozac
People crushed by laws, have no hope but to evade power. If the laws are their enemies, they will be enemies to the law; and those who have most to hope and nothing to lose will always be dangerous.
Breakfast News
The news sucks. Trump is still in the White House. And Now This.
MSNBC host Rachel Maddow reviews the details of a New York Times report that U.S. intelligence told Donald Trump in March that Russia was paying bounties to Taliban fighters to kill coalition troops, including U.S. troops. Trump has yet to respond and instead has advocated for Russia's return to the G8.
American intelligence officials have concluded that a Russian military intelligence unit secretly offered bounties to Taliban-linked militants for killing coalition forces in Afghanistan — including targeting American troops — amid the peace talks to end the long-running war there, according to officials briefed on the matter.

The United States concluded months ago that the Russian unit, which has been linked to assassination attempts and other covert operations in Europe intended to destabilize the West or take revenge on turncoats, had covertly offered rewards for successful attacks last year. [..]

The intelligence finding was briefed to President Trump, and the White House's National Security Council discussed the problem at an interagency meeting in late March, the officials said. Officials developed a menu of potential options — starting with making a diplomatic complaint to Moscow and a demand that it stop, along with an escalating series of sanctions and other possible responses, but the White House has yet to authorize any step, the officials said.
Breakfast Blogs