Welcome to The Breakfast Club! We're a disorganized group of rebel lefties who hang out and chat if and when we're not too hungover we've been bailed out we're not too exhausted from last night's (CENSORED) the caffeine kicks in. Join us every weekday morning at 9am (ET) and weekend morning at 10:00am (ET) (or whenever we get around to it) to talk about current news and our boring lives and to make fun of LaEscapee! If we are ever running late, it's PhilJD's fault.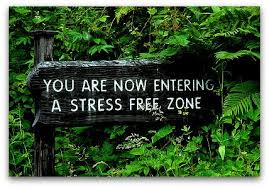 This Day in History
Julius and Ethel Rosenberg executed; Father's Day first celebrated in the U.S.; The event behind 'Juneteenth'; Author Salman Rushdie born; NBA draft pick Len Bias dies; Entertainer Paula Adbul born.
Breakfast Tunes
Something to Think about over
Coffee

Prozac
It is not light that we need, but fire; it is not the gentle shower, but thunder. We need the storm, the whirlwind, and the earthquake.
Breakfast News
California orders people to wear masks in most indoor spaces
Court says young immigrants can stay, rejecting Trump order
Juneteenth: A day of joy and pain – and now national action
Atlanta police call out sick to protest charges in shooting
US drops planned limit for toxin that damages infant brains
Statue of Spanish governor removed from New Mexico park
Roaming mountain lion caught in downtown San Francisco
Turkey makes masks mandatory in Istanbul, 46 other provinces
UN: Venezuelans, other refugees face huge pandemic hardships
Europe hit by local infection spikes; China's outbreak wanes
Paris protesters cloak colonial-era statue with black cloth
Slave's grave vandalized in UK city in apparent retaliation
India seeks eased tensions with China after Himalayas clash
China passes draft of controversial Hong Kong security law
Top challenger in Belarusian presidential race detained
Calls for Romania's president to reject gender studies ban
NATO to probe France-Turkey Med naval incident
Breakfast Blogs
I'm Starting to Doubt the Sincerity of Republicans' Talk of 'Government Closest to the People' Charles P. Pierce, Esquire Politics
A Tale of Two National Security Advisors emptywheel aka Marcy Wheeler, emptywheel
Look at what they say among themselves digby aka Heather Digby Parton, Digby's Hullabaloo
A 60s veteran speaks Tom Sullivan, Digby's Hullabaloo
Questions for the Government in the Bolton Book TRO Hearing(s) Jack Goldsmith and Marty Lederman, Just Security
The Supreme Court Rules That Trump's DACA Rescission Doesn't Pass Muster Peter Margulies, Lawfare
Lawyers Say Supreme Court's DACA Decision Shows, Once Again, That Trump Admin Is 'Really Bad' at Administrative Law Matt Naham, Law & Crime
Florida man Paul Campos, Lawyers, Guns and Money
Florida Man II: Orange Crush Scott Lemeiux, Lawyers, Guns and Money
Hugh Hewitt Is Not Programmed to Respond in This Area drftglass, at his blog
Bolton the Barn Door Yastreblyansky, The Rectification of Names
Trump Doesn't Know Shit or Give a Shit About African Americans or History or Anything, Really The Rude Pundit, at his blog
THE MOST NARCISSISTIC HUMAN BEING WHO EVER LIVED IS NARCISSISTIC ABOUT DEADLY DISEASES, TOO Steve M., No More Mister Nice Blog
Joe Biden Performs Live Autopsy On Donald Trump During Epic COVID-19 Speech Stephen Robinson, Wonkette
DOJ Says Bolton Book Isn't Speech, It's, Uhhhh, *Stolen Goods* Liz Dye, Wonkette
How Great Is Trump's Economy? It's 'Ten Hour Line To See A Human About Unemployment' Great! Doktor Zoom, Wonkette
Hero Trump Lady Not Gonna Wear A Mask, 'Cause She's Not Even A Porn Burglar! Evan Hurst, Wonkette