Welcome to The Breakfast Club! We're a disorganized group of rebel lefties who hang out and chat if and when we're not too hungover we've been bailed out we're not too exhausted from last night's (CENSORED) the caffeine kicks in. Join us every weekday morning at 9am (ET) and weekend morning at 10:00am (ET) (or whenever we get around to it) to talk about current news and our boring lives and to make fun of LaEscapee! If we are ever running late, it's PhilJD's fault.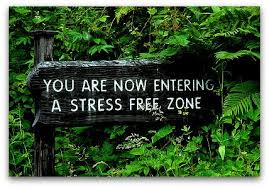 This Day in History
France falls to Nazi Germany on what becomes a day of several key events during World War II; Joe Louis knocks out Max Schmeling in their boxing rematch; Entertainers Judy Garland and Fred Astaire die.
Breakfast Tunes
Something to Think about over
Coffee

Prozac
There are two ways of spreading light: to be the candle or the mirror that reflects it.
Breakfast News
2nd wave of virus cases? Experts say we're still in the 1st
Rise in coronavirus cases brings new concerns in Alabama
Hundreds test positive at Tyson Foods plant in Arkansas
NYPD commissioner suspends officer for 'apparent chokehold'
While Confederate statues come down, other symbols targeted
Watchdogs: Treasury too secretive on small business loans
Balk in baseball coronavirus talks as negotiations drag on
Coronavirus dampens Stonehenge solstice celebrations
WHO reports largest single-day increase in coronavirus cases
China may enact Hong Kong security law at end of June
Report: Pussy Riot member held in Russia extremism probe
Ruling populist party claims landslide win in Serbia vote
Dutch police arrest 400 after virus protest turns violent
Italy mulls new WHO guidelines on virus patient isolation
Temperature hits 100 F degrees in Arctic Russian town
Breakfast Blogs
Everyone's Out to Get the President*, Apparently Charles P. Pierce, Esquire Politics
On Rod Rosenstein's Professed Unfamiliarity with the Mueller Report emptywheel aka Marcy Wheeler, emptywheel
Barr just keeps pushing digby aka Heather Digby Parton, Digby's Hullabaloo
Terra incognita Tom Sullivan, Digby's Hullabaloo
Former DOJ Lawyers Say Barr's Attempt to Install Jay Clayton in SDNY Will Be 'Dead on Arrival' in the Senate Jerry Lambe, Law & Crime
Five Questions about Geoffrey Berman's Removal Benjamin Wittes, Lawfare
Scenes From a Death Cult Scott Lemieux, Lawyers, Guns and Money
The Times They Are Yastreblyansky, The Rectification of Names
WHEN THEY'RE LAUGHING AT YOU, YOU'RE IN SERIOUS TROUBLE Steve M., No More Mister Nice Blog