Welcome to The Breakfast Club! We're a disorganized group of rebel lefties who hang out and chat if and when we're not too hungover we've been bailed out we're not too exhausted from last night's (CENSORED) the caffeine kicks in. Join us every weekday morning at 9am (ET) and weekend morning at 10:00am (ET) (or whenever we get around to it) to talk about current news and our boring lives and to make fun of LaEscapee! If we are ever running late, it's PhilJD's fault.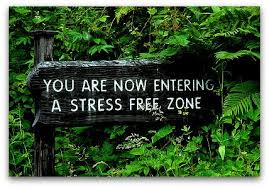 This Day in History
Edmund Hillary and Tenzing Norgay become the first to scale Mt. Everest's peak; President John F. Kennedy born; Patrick Henry gives his "If this be treason" speech; Comedian Bob Hope born.
Breakfast Tunes
Something to Think about over
Coffee

Prozac
The great enemy of the truth is very often not the lie, deliberate, contrived and dishonest, but the myth, persistent, persuasive and unrealistic.
Breakfast News
What you need to know today about the virus outbreak
Cancer, coronavirus are a dangerous mix, new studies find
Rising US job losses stir fears of lasting economic damage
Doctors sue to block FDA abortion pill rule during pandemic
National Guard called to respond to Minneapolis violence
Court rejects bid to revive cancelled US pipeline program
Trump's fossil fuel agenda gets pushback from federal judges
Trump continues to claim broad powers he doesn't have
North Carolina governor: RNC hasn't submitted safety plan
Court orders defiant Michigan barber to close his shop
Boston Marathon canceled for 1st time in 124-year history
China moves to quell Hong Kong protests with security law
US charges North Koreans in $2.5B sanctions-busting scheme
Australian court rules Queen's letters can be made public
Virus, heat wave and locusts form perfect storm in India
Amid virus lockdown, radio lessons return in Latin America
Regional court orders Panama to protect migrants' health
Germany confronts Russian ambassador over cyberattack
French way of life to resume with restaurants reopening
Breakfast Blogs
The Pennsylvania Legislature Is Just Crazy Charles P. Pierce, Esquire Politics
Stealing Elections: The Underlying Assumption behind Billy Barr's Flip-Flop on the Materiality of Flynn's Lies emptywheel aka Marcy Wheeler, emptywheel
The Senate is definitely in playdigby aka Heather DigbyParton, Digbys Hullabaloo
Understanding the Michael Flynn Case: Separating the Wheat from the Chaff, and the Proper from the Improper Marty Lederman, Just Security
First Amendment Expert: Trump's Social Media Executive Order Is a 'Threat to Free Speech' Colin Kalmacher, Law & Crime
Fire Away Erik Loomis, Lawyers, Guns and Money
Area pundit shocked to discover that Republican attacks on Obama were not made entirely in good faith Scott Lemieux, Lawyers, Guns and Money
On Rioting and Police Abolition Simon Balto, Lawyers, Guns and Money
The (gender) politics of COVID-19 Paul Campos, Lawyers, Guns and Money
That One Weird Trick Guaranteed to Make Any Republican Berserk With Rage
Deregulation News Yastreblyansky, The Rectification of Names
THE MOST POWERFUL MAN IN THE WORLD IS AFRAID TO QUIT TWITTER Steve M., No More Mister Nice Blog
Texas Supreme Court Suggests You Just Lie On Your Absentee Ballot App Jamie Lynn Crofts, Wonkette
Mike Pompeo Using Government Resources To Boost His Political Ambitions? UNPOSSIBLE! Liz Dye, Wonkette
Bill Barr Gonna Unmask The Obamagates For Trump, Because That's What Daddy Wants Evan Hurst, Wonkette
Minneapolis Raging, Tucker Carlson A Raging Dick Doktor Zoom, Wonkette
Mark Zuckerberg, Who Once Gave Rare Butt Cricket STD To Entire Shopping Mall, Says Fact-Checking Bad Stephen Robinson, Wonkette