Welcome to The Breakfast Club!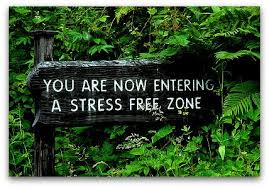 AP's Today in History for May 3rd
Philosopher Niccolo Machiavelli born; The U.S. Supreme Court rules racial covenants in real estate are unenforceable; Joe DiMaggio makes his baseball debut; Singers Pete Seeger and James Brown born.
Something to think about, Breakfast News & Blogs below
Biden Announces That Accused Sex Creep and Sex Creep Enabler Christopher Dodd Will Help Him Pick a Running Mate
BEN MATHIS-LILLEY, SLATE
A former Senate staffer named Tara Reade has accused Joe Biden of sexually assaulting her in 1993, an accusation which gained further credibility on Monday when Business Insider reported that one of Reade's former neighbors recalls Reade having told her about the alleged incident in detail in the mid-'90s.

Biden's defense, so far, has involved keeping his distance from the story. The presumptive Democratic presidential nominee has said, through a spokeswoman, that he did not assault Reade, but he has yet to address the accusation himself in public. His campaign has meanwhile signaled its confidence in Biden's good reputation to an extent that reads as arrogance.

On Tuesday, for example, the candidate made an online appearance with Hillary Clinton, who was reportedly involved in some of Bill Clinton's efforts to discredit women who said (truthfully, in at least some cases) that they'd had extramarital affairs with him or suffered unwelcome advances. The subject became an issue during her presidential race—and while that was to some extent because it was raised in bad faith by Donald Trump, she is, regardless, not widely seen as a credible character witness for men accused of misbehavior. On Thursday, the Biden campaign announced that its vice presidential selection committee will include former Connecticut Sen. Christopher Dodd, a longtime friend and political ally of Biden's whose own history on the subject of sexual assault is, at the least, unsavory.
…
Something to think about over
coffee

prozac


Exhausted Parents Struggling To Limit Child's Time Using Gun
The Onion

DENVER—Following weeks of being continually sheltered in place with the 4-year-old, exhausted parents Josh and Natasha Kachel admitted Thursday that they were struggling to limit their son's time using the family gun. "We used to only let him use it for about an hour every day, but with the quarantine, it's just been really hard to find things for Jackson to do," said mother Natasha, explaining how letting their son use the revolver in the other room made it easier for the parents to focus on working from home. "We realize it's not good for his mental and physical health to be constantly using the gun. For example, he used to be a great sleeper, but now he's waking up at 5 a.m. screaming 'Gun, gun, gun!' until we get it for him. There used to be a safety lock and everything, but he figured out how to get past that pretty quickly, so now we let him do what he wants with it just to give ourselves a break. I guess you need to know how to use a gun to get ahead in life anyway, so at this point, we just hope he shoots something educational." At press time, the parents expressed pride that Jackson is still not allowed to use the gun at the dinner table.
!--more-->