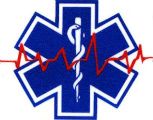 Welcome to the Stars Hollow Gazette's Health and Fitness News weekly diary. It will publish on Saturday afternoon and be open for discussion about health related issues including diet, exercise, health and health care issues, as well as, tips on what you can do when there is a medical emergency. Also an opportunity to share and exchange your favorite healthy recipes.
Questions are encouraged and I will answer to the best of my ability. If I can't, I will try to steer you in the right direction. Naturally, I cannot give individual medical advice for personal health issues. I can give you information about medical conditions and the current treatments available.
You can now find past Health and Fitness News diaries here.
Follow us on Twitter @StarsHollowGzt
With the need to continue staying at home, stay at least six feet apart whenever we need to go out aand wear a face mask, wash your hands frequently and don't touch your face, here is some humorous vignettes from the TV series M*A*S*H* and the 4077th team.
Health and Fitness News
What you need to know today about the virus outbreak
Doctor gambles on clot-busting drug to save virus patients
Every 15 seconds: Outbreak overwhelms NYC's emergency system
US death toll closes in on Italy's as Midwest braces
Iran begins lifting restrictions after brief virus lockdown
Virus concerns delay legal pot; primary election moved
Hospital performs state's first heart transplant in 2 years
Yemen has 1st confirmed virus case, more than 10k in Israel
Industry scrambles to stop fatal bird flu in South Carolina
Rising from sick beds, COVID medics head back to front lines
FDA warns Alex Jones to stop pitching bogus virus remedies
Indonesian starts business to make hazmat suit for hospitals