Welcome to The Breakfast Club! We're a disorganized group of rebel lefties who hang out and chat if and when we're not too hungover we've been bailed out we're not too exhausted from last night's (CENSORED) the caffeine kicks in. Join us every weekday morning at 9am (ET) and weekend morning at 10:30am (ET) to talk about current news and our boring lives and to make fun of LaEscapee! If we are ever running late, it's PhilJD's fault.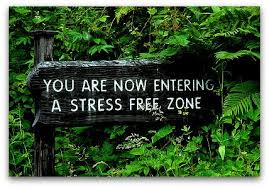 AP's Today in History for March 1st
Lindbergh baby kidnapped; Khalid Sheikh Mohammed caught in Pakistan; Bobby Sands begins hunger strike; JFK creates Peace Corps; Ron Howard born.
Something to think about, Breakfast News & Blogs below
Dick Van Dyke Urges Fellow Way-Past-Boomers To Vote For Bernie Sanders
Mary Papenfuss
Bernie Sanders, 78, is hoping to appeal to voters of his generation ? and the one before that ? with the help of a new endorsement.

"I can't wait to see Bernie debate Mr. Trump," smiles legendary actor and comedian Dick Van Dyke, 94, in a new video promoted by the Vermont senator's presidential campaign on Friday.
…

The "Mary Poppins" and "Dick Van Dyke Show" actor quipped that "somebody younger, like Bernie, is just the perfect candidate."

…

He praised Sanders for staying true to his vision and not bowing to pressure. Bernie "stuck to who he is and what he believes in," Van Dyke added.

Sanders has polled high in Nevada, South Carolina and several Super Tuesday contests. He scores high with young voters — but he's lagging with older citizens.

"I can't understand why," said the actor.
Something to think about over
coffee

prozac


DON'T TELL CABLE PUNDITS THAT BERNIE SANDERS IS LEADING NATIONALLY AMONG BLACK VOTERS
Nausicaa Renner, Aída Chávez, Akela Lacy, The Intercept

AT 7 P.M. SHARP, multiple networks called South Carolina for Joe Biden, breathing a collective sigh of relief.

The results, MSNBC's Rachel Maddow said, called the viability of Sen. Bernie Sanders's campaign into question. "If anybody knows anything about winning the Democratic nomination and about what it takes for a Democratic nominee to win a general election, it is black voters," Maddow said. "And if Sen. Sanders continues to underperform systematically with black voters, and if we see him get shellacked — not just beaten but shellacked tonight in South Carolina — because of his performance with black voters, that's an existential question about that nomination."

"I want every Democrat in the country to see what that looked like tonight: That is what winning looks like," celebrated James Carville, an old-time political operative MSNBC brings on to panic its viewers. "That is the job of a political party. Not utopian fantasies, but winning elections."

"The single most important demographic in the Democratic Party spoke up tonight," said Carville on MSNBC, wearing a U.S. Marine Corps baseball cap. He said Sanders needs to answer for his lack of support in the state: "We get all enamored, and tonight we were reminded of what and who the Democratic Party is."

"We cannot win unless we prove there's excitement in the African American community," said former Virginia Gov. Terry McAuliffe, an ex-head of the Democratic National Committee, on CNN, going on to endorse Biden officially on air.

Maddow, McAuliffe, and Carville's point — which became a major theme of cable coverage for the night — is, in the abstract, undeniable: A Democratic presidential candidate who can't win the black vote can't win the nomination. But the cable analysis carried on as if the only available information on the preferences of black voters came from South Carolina. In fact, black voters nationally have regularly been surveyed and, recently, Sanders has taken the lead among the demographic — a fact that was, at best, only mentioned in passing.

Last week, the Reuters-Ipsos poll found Sanders besting Biden by three points nationally among black voters — certainly a relevant data point when considering whether Sanders can win among black voters. An NBC-Wall Street Journal poll found Biden up two among black voters, while the Hill/HarrisX poll had Sanders up nine. A Morning Consult survey recently found Sanders beating Biden by five among all black primary voters, and thumping him by a 3-1 margin among black voters under 45.

In other words, the national picture does not exactly portend a shellacking among black voters — important context that was kept from MSNBC viewers, who would be left to conclude that the same minority-voter problem that hobbled Sanders's campaign in 2016 remains a major obstacle. It simply isn't true.

…