Welcome to The Breakfast Club! We're a disorganized group of rebel lefties who hang out and chat if and when we're not too hungover we've been bailed out we're not too exhausted from last night's (CENSORED) the caffeine kicks in. Join us every weekday morning at 9am (ET) and weekend morning at 10:00am (ET) (or whenever we get around to it) to talk about current news and our boring lives and to make fun of LaEscapee! If we are ever running late, it's PhilJD's fault.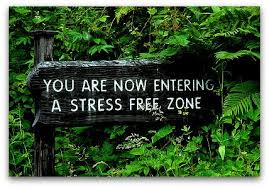 This Day in History
Martin Luther King Jr.'s son meets James Earl Ray in prison for assassinating his father; Comedian Milton Berle dies; the FDA approves Viagra; Quentin Tarantino is born.
Breakfast Tunes
Something to Think about over
Coffee

Prozac
I believe in luck: how else can you explain the success of those you dislike?
Breakfast News
What you need to know today about the virus outbreak
Ethanol plants seek rule changes to resupply hand sanitizer
Appeals grow to close US national parks during pandemic
Indianapolis 500 postponed until August because of COVID-19
5 earthquakes rattle West Texas; largest is magnitude 5.0
Canada urges US not to put troops at border during pandemic
A defiant Maduro threatens 'cowboy' Trump after drug charge
Netanyahu rival becomes parliament speaker, signaling deal
China bars most foreigners to curb imported virus cases
EU leaders order up recovery plan for after coronavirus
The G20 video call: In virus era, even summits are virtual
Breakfast Blogs
Mississippi's Governor Is Determined to Stop Social Distancing. Not So Much the Pandemic. Charles P. Pierce, Esquire Politics
Trump's Blame the Governors Strategy and Rural Roulette emptywheel aka Marcy Wheeler, emptywheel
The Tick-Tock to COVID-19's Explosion Rayne, emptywheel
"Instead of reassuring the country, Trump wants the country to reassure him" digby aka Heather Digby Parton, Digby's Hullabaloo
There's no joy in saying, "I told you so!" to a corpse Spocko, Digby's Hullabaloo
Perversity explained Tom Sullivan, Digby's Hullabaloo
Keeping an Eye on the Civil Liberties Impact of Trump's Coronavirus Response Andrew Boyle, Just Security
Republican Governance is a Catastrophe Scott Lemeiux, Lawmakers, Guns and Money
Good news: Author of Imperial College study massively revises predicted deaths downward after UK adopts intensive suppression efforts Paul Campos, Lawyers, Guns and Money
Cybernetic Democracy Yastreblyansky, The Rectification of Names
RON DeSANTIS SHUTS THE DOOR AND LEAVES THE WINDOW OPEN Steve M., No More Mister Nice Blog
PG&E Pleads GUILTY To Starting Deadly Camp Fire, Will Take $$$ From Victims To Pay Its Fine. Jamie Lynn Crofts, Wonkette
HEY DAN PATRICK, HERE'S THOSE OLD PEOPLE YOU ORDERED Liz Dye, Wonkette
The Rent's Too Damn High For Everyone Now Stephen Robinson, Wonkette
Trump's Gonna Blame Peter Strzok For Coronavirus Before This Is Over, Isn't He? Evan Hurst, Wonkette
Republicans Getting (LOL, 'Getting') F*cking WEIRD About Your Unemployment Doktor Zoom, Wonkette