Welcome to The Breakfast Club! We're a disorganized group of rebel lefties who hang out and chat if and when we're not too hungover we've been bailed out we're not too exhausted from last night's (CENSORED) the caffeine kicks in. Join us every weekday morning at 9am (ET) and weekend morning at 10:30am (ET) to talk about current news and our boring lives and to make fun of LaEscapee! If we are ever running late, it's PhilJD's fault.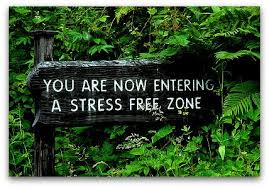 AP's Today in History for March 29th
Julius and Ethel Rosenberg convicted of Cold War espionage; Lt. William Calley, Jr. convicted in the Vietnam War's My Lai massacre; U.S. troops leave South Vietnam; Attorney Johnnie Cochran dies.
Something to think about, Breakfast News & Blogs below

Why Did Joe Biden Disappear Right as the Coronavirus Pandemic Exploded?
BRANKO MARCETIC, JACOBIN
Joe Biden just abdicated national leadership by disappearing for a week in the middle of the coronavirus pandemic. According to mainstream media, it's no big deal.
Let's look at the state of things for a second. The world is currently grappling with a deadly global pandemic, one that has already led to cities across the world being placed into lockdown, and looks to be leading to an unprecedented economic crisis. Despite bungling the response in a way that could be called criminal, the president has now gotten out in front, holding daily press briefings that have allowed him to feed misinformation directly to the public, and taking steps that, while grossly inadequate for the moment, have already outstripped the Obama administration's economic response in 2008 — with the result that, for the moment at least, a large majority of Americans now approves of Trump's handling of the crisis.

Being an election year, there are several things a Democratic challenger should be doing. One is exuding a sense of calm, stability, and competence, to convey "presidentialness" and contrast with Trump's chaotic behavior. Being the Democratic Party's prospective leader, they should be helping to set the legislative agenda and drive the party's ideas about the response to this unprecedented emergency. And they should be communicating with the public as much as possible, providing reassurance and guidance while denying the president a monopoly of the airwaves.

There are two Democratic candidates left in the race. Let's see what they've done.
First there's Bernie Sanders. Sanders held a press conference on March 12, calling for solidarity in the face of the crisis and laying out a plan that went further than what the Congressional Democratic leadership were pushing for at the time, including an expansion of federal food programs, more generous emergency unemployment insurance that included workers typically left out, and a moratorium on evictions, foreclosures, and utility shutoffs.

In lieu of public gatherings, Sanders, who splits his time between the US Senate and his home in Burlington, remained in the public eye through press conferences and livestreamed events, giving updates on the crisis, suggesting new ideas for dealing with it, and answering questions from members of the public. Between his March 12 presser and now — not including the Sunday debate — Sanders has made at least six public appearances, including a second press conference the day after, a "fireside chat" in his Burlington home the day after that, a "digital rally" with Neil Young and other musicians two days later, and several livestreamed virtual roundtables on the crisis response.

While the Democratic leadership ignored the advice of public health officials and urged in-person voting and turnout in the midst of a pandemic, the Sanders campaign declined to urge voters to endanger themselves, saying going out to vote in these circumstances was "a personal decision." And rather than continuing to fundraise for the presidential contest, the campaign instead mobilized its staff and volunteers to call and text to raise money for five charities, gathering $2 million in forty-eight hours to be distributed to Meals on Wheels, the National Domestic Workers Alliance, and others.
Then there's former vice president Joe Biden, currently on track to cruise to the Democratic nomination.

Biden, like Sanders, first held a press conference on March 12, the day the crisis first became real for many people, which started half an hour late due to technical difficulties. He then held a virtual town hall the day after, which saw Biden falsely claim credit for the Endangered Species Act before wandering off camera, an event so marred by technical difficulties that the "disjoined effort," in Biden's words, had to be ended early. Then came the debate, in which Biden was allowed by the moderators to brazenly lie about almost every aspect of his record, a contrast from debates in the past.

In the lead up to the last Tuesday's elections — even as the coronavirus death toll climbed, cities went into lockdown, and health and government officials urged people to stay inside at all costs — Biden's campaign encouraged voters to turn out, falsely assuring them it was safe. The result was a day of chaos and confusion that almost certainly assisted the virus's continued spread. Biden then gave a brief victory speech that ended in another odd moment that quickly went viral, now par for the course for the campaign.
And until today, that was the last almost anyone saw of the Democratic frontrunner. For almost a whole week, as the crisis has exponentially worsened by day, Biden seemed to have vanished off the face off the earth, surfacing only last Friday in a call with the press. He was "desperately" trying to "be in daily or at least, you know, significant contact with the American people and communicate what I would be doing," he told reporters, as if regular, successful livestreaming hadn't already been accomplished by both his opponent and millions of teenagers. To be fair, a source told ABC, Biden's house in Wilmington had low ceilings, making lighting tough.

The campaign also started emailing and texting supporters, asking them for "an idea for how Joe Biden can connect with voters online." No one has yet explained how, given these difficulties, Biden advisor Ron Klain managed to MacGyver his way into a video for the campaign explaining how the crisis came to be and what Biden would do about it.

After holding a tele-fundraiser with donors on Sunday, the Biden campaign appears finally to have figured out how to do a livestream, with the candidate delivering a fifteen-minute scripted speech from his home today. This one wasn't free of difficulty either. Besides what has, since 2019, become a trademark lackluster speaking performance — the candidate slurring and stumbling over words throughout and abruptly cutting off his own thought process mid-sentence several times — the speech saw Biden suddenly trail off midway through, visibly signal for someone behind the camera to lift either the teleprompter or cue cards he was reading off, before losing his train of thought, saying, "Let me go the second thing. I've spoken enough on it."

But beyond that, Biden's address suffered from another shortcoming that all of his public addresses have shared. Instead of outlining bold, specific proposals to deal with the crisis — like, for instance his opponent's calls for $2,000 direct payments to every American, emergency universal Medicare coverage, and an oversight agency to fight price-gouging and self-dealing — Biden prefers to criticize Republicans and issue vague calls for action and results: "We should be doing everything in our power to keep workers on payrolls … help the economy come out on the other side strong. The federal government should provide the resources to make that happen, while still protecting American taxpayers." Other than promises to mobilize the military, Biden elides specifics, instead instructing Americans to read the nearly 7,000-word plan up on his website.

And that plan is now obsolete. …
In a return to media interviews after being absent for nearly a week, Joe Biden's awkward return was embarrassing.
LISTEN TO DOCTORS AND NURSES: In this crisis we must listen to the experts and do everything we can to protect our medical personnel who are on the front lines. Join our livestream with doctors and nurses on the frontlines of the coronavirus pandemic:
This announcement of layoffs by United Airlines came literally a few hours after they got $25B in grants from the government so they wouldn't have to lay anyone off.

Congress is full of a bunch of fucking morons. https://t.co/UrNRiOIgbO

— Matt Stoller (@matthewstoller) March 27, 2020
For $2 trillion, you could give $500 billion to frontline health care facilities and then cut a $10,000 check to every single worker in America.

Please try to explain to me how this wouldnt be better than giving much of the emergency stimulus money to corporations.

I'll wait.

— David Sirota (@davidsirota) March 28, 2020
This is a story that @ReadeAlexandra has been trying to tell since it happened in 1993. It's a story about sexual assault, retaliation and silencing. #meToo https://t.co/yHz3iFi9a5

— Katie Halper (@kthalps) March 25, 2020
Something to think about over
coffee

prozac


What's In Congress' Coronavirus Stimulus Bill
The Onion
After days of frenzied negotiations, Congress passed a $2 trillion stimulus package to address economic issues caused by the coronavirus, the largest such aid package in U.S. history. The Onion takes a look at what's in the stimulus bill.

Direct payments of $1,200 for single Americans, $2,400 for married couples, and $3,000 for those playing the field.

$32 billion to an airline industry that charged you for a blanket on your last flight.

Paywall taken off U.S. Unemployment Office website.

More protections than you'd think necessary to safeguard American people from their president.

Lot of money the government has spent decades telling Americans it didn't have and couldn't spend.

Probably something that sounds very good and turns out to be very bad.

Five dollars to Senator Ron Johnson for winning betting pool that Rand Paul would get virus first.

Every family will receive $500 per child, but officials may not come to collect the children until May.

Federal aid for independent contractors, such as Uber drivers and assassins.

A stern reminder that this is a one-time thing.