Welcome to The Breakfast Club! We're a disorganized group of rebel lefties who hang out and chat if and when we're not too hungover we've been bailed out we're not too exhausted from last night's (CENSORED) the caffeine kicks in. Join us every weekday morning at 9am (ET) and weekend morning at 10:00am (ET) (or whenever we get around to it) to talk about current news and our boring lives and to make fun of LaEscapee! If we are ever running late, it's PhilJD's fault.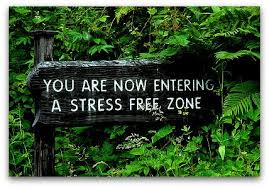 This Day in History
Dr. Martlin Luther King, Jr. begins march from Selma to Montgomery, Alabama; the Sharkville massacre in South Africa occurs; Wrongly incarcerated Randall Dale Adams is released from prison; Musician Johann Bach born.
Breakfast Tunes
Something to Think about over
Coffee

Prozac
When you're born you get a ticket to the freak show. When you're born in America, you get a front row seat.
Breakfast News
Governors raise alarm as coronavirus taxes health systems
US tourists stranded abroad don't know when they'll return
Returning troops denied water, bathrooms under quarantine
As virus grips nation, advocates move to halt evictions
Census Bureau delays deadline for 2020 count by 2 weeks
3 Iditarod mushers rescued because of poor trail conditions
China exonerates doctor reprimanded for warning of virus
Italy sees biggest day-to-day rise in coronavirus deaths
South Korea: North Korea fires 2 presumed missiles into sea
Breakfast Blogs
It's Time For Networks to Stop Televising Trump's Daily Briefings Charles P. Pierce, Esquire Politics
Three Things: Racist Redirects as GOP Clings to Its Brand Rayne, Esquire Politics
The political divide in the age of coronavirus digby aka Heather Digby Parton, Digby's Hullabaloo
The Golden Age of Grifting tristero, Digby's Hullabaloo
Make Trump's Racist Comments Unprofitable Spocko, Digby's Hullabaloo
Exponential epidemic meets Trump slow-roll Tom Sullivan, Digby's Hullabaloo
Use the Defense Production Act to Flatten the Curve James E. Baker, Just Security
Reducing One Source of a Potential Election Meltdown Richard H. Pildes, Lawfare
Pandemic Profiteers Scott Lemieux, Lawyers, Guns and Money
The pure evil of the Republican caucus Paul Campos, Lawyers, Guns and Money
Today In Bill Kristol Retweeting More Impotent Bulwark Hand-Wringing driftglass, at his blog
http://yastreblyansky.blogspot.com/2020/03/through-plague-eyes-david-brooks-and.html Yastreblyansky, The Rectification of Names
PORTIONS OF THE RIGHT SWITCH FROM COVID-19 DENIALISM TO PROMOTION OF MIRACLE CURES Steve M., No More Mister Nice Blog
Hanging Out In Large Groups To Scream At Women Near Planned Parenthoods, For 'Life' Robyn Pennacchia, Wonkette
Trump Gets In Bidding War With States For Face Masks. That's It, That's The Headline. Liz Dye, Wonkette
Democrats, *Now Is Not The Time For Your Bipartisan Shit* Stephen Robinson, Wonkette
Trump Comforts Nation's Corona-Fears By Having Corona-Tantrum At NBC's Peter Alexander Evan Hurst, Wonkette
Minnesota And Vermont Doing Universal Childcare (For Hero Grocery Store Workers) Doktor Zoom, Wonkette