Welcome to The Breakfast Club! We're a disorganized group of rebel lefties who hang out and chat if and when we're not too hungover we've been bailed out we're not too exhausted from last night's (CENSORED) the caffeine kicks in. Join us every weekday morning at 9am (ET) and weekend morning at 10:00am (ET) (or whenever we get around to it) to talk about current news and our boring lives and to make fun of LaEscapee! If we are ever running late, it's PhilJD's fault.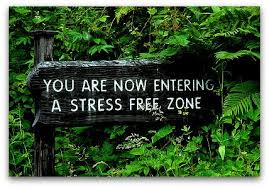 This Day in History
Rodney King beaten in Los Angeles; Inventor Alexander Graham Bell born; 'The Star Spangled Banner' becomes the U.S. national anthem; 'Time' first hits newsstands; Steve Fossett's non-stop global flight.
Breakfast Tunes
Something to Think about over
Coffee

Prozac
James Lipton September 19, 1926 – March 2, 2020

The definition of genius, really, should be that that person can do what the rest of us have to learn how to do.
Breakfast News
Supreme Court will decide the fate of Obama health care law
Conservative Utah's 1st medical marijuana dispensary opens
After 2 weeks of pounding, Leaning Tower of Dallas is down
Researchers: Tool used to detect polar bear dens ineffective
Yellowstone begins bison captures as it seeks to cull herd
Reward for info on slain dolphins increases to $54,000 an hour ago
Alaska Airlines drops sponsorship of Iditarod sled dog race
Arizona mayor, councilwoman: No Confederate flags at parade
New US guidelines urge a hepatitis C check for most adults
Exit polls: Netanyahu short of majority in Israel vote
Virus spreads to more countries as new cases slow in China
China's skies are briefly clearer while factories stay shut
North Korea fires presumed short-range missiles into the sea
People with albinism issued with protective alarms in Malawi
Attacks on Indian journalists highlight growing intolerance
Breakfast Blogs
The Republican Senate Will Go Scorched Earth on Joe Biden. Does He Have the Mental Stamina to Make It? Charles P. Pierce, Esquire Politics
Roger Stone Accuses Jerome Corsi of Lying When He Testified Stone's Cover Story Was a Cover Story emptywheel aka Marcy Wheeler, emptywheel
My Corona bmaz, emptywheel
Dispatches from the Fever Bed Echidne, at her blog
A national scandal digby aka Heather Digby Parton, Digby's Hullabaloo
They Don't Believe Him tristero, Digby's Hullabaloo
Folks linin' up outside just to get down-ballot Tom Sullivan, Digby's Hullabaloo
Congress Needs a "Rocket Docket" for Its Disputes With the President Nikhel Sus, Just Security
Trump's Middle East Peace Plan: What's There to Be Upset About? Salam Fayyad, Lawfare
It's About Time Scott Lemieux, Lawyers, Guns and Money
Women and the presidency Paul Campos, Lawyers, Guns and Money
Erik Visits an American Grave, Part 640 Erik Loomis, Lawyers, Guns and Money
About that brokered thing: the Sorkinian view Yastreblyansky, The Rectification of Names
THE SUPREME COURT IS LIKELY TO KILL OBAMACARE NO MATTER WHO WINS THE PRESIDENCY Steve M., No More Mister Nice Blog
Texas Just Shutting Down All Polling Places That Aren't At Ted Cruz's House Stephen Robinson, Wonkette
Did Public Enemy Break Up Over Bernie Sanders, Just Like Your Friendships? It's Complicated! Robyn Pennacchia, Wonkette
Supreme Court To Hear Obamacare Case: Kill It NOW, Or Kill It LATER? Liz Dye, Wonkette
https://www.wonkette.com/a-mildly-sappy-post-about-pete-buttigieg-from-a-gay-who-thinks-pete-is-definitely-gay-enough Evan Hurst, Wonkette
Judge Declares Ken Cuccinelli An Illegal Doktor Zoom, Wonkette