Welcome to The Breakfast Club! We're a disorganized group of rebel lefties who hang out and chat if and when we're not too hungover we've been bailed out we're not too exhausted from last night's (CENSORED) the caffeine kicks in. Join us every weekday morning at 9am (ET) and weekend morning at 10:00am (ET) (or whenever we get around to it) to talk about current news and our boring lives and to make fun of LaEscapee! If we are ever running late, it's PhilJD's fault.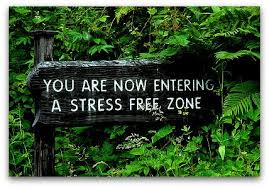 This Day in History
The Alamo falls; The Dred Scott decision brings America closer to Civil War; Renaissance artist Michelangelo born; Walter Cronkite leaves 'The CBS Evening News'; Ed McMahon and Rob Reiner born.
Breakfast Tunes
Something to Think about over
Coffee

Prozac
No matter how bad things are, you can at least be happy that you woke up this morning.
Breakfast News
US labs await virus-testing kits promised by administration
Cruise ship is held off California coast for virus testing
Seattle-area officials buy $4 million `quarantine' motel
Judge sharply rebukes Barr's handling of Mueller report
Democrats sue to block Texas straight-ticket voting in 2020
Lawmakers try to alter voter-approved redistricting reforms
International balloon fiesta to be focus of new exhibition
'This is not a drill': WHO urges the world to fight virus
Gadgets for tech giants made with coerced Uighur labor
Ukrainian lawmakers vote no confidence in prosecutor general
International court approves Afghanistan investigation
Russia, Turkey reach cease-fire deal in northwestern Syria
Maduro aide accuses opposition of staging threat on Guaidó
Breakfast Blogs
You Thought We Were Done Honoring Traitors? Not So Fast There, Stonewall. Charles P. Pierce, Esquire Politics
Questioning Bill Barr's "No Collusion" Propaganda, Reggie Walton Orders an In Camera Review of Mueller Report emptywheel aka Marcy Wheeler, emptywheel
It looks like Jared's taking some profits digby aka Heather Digby Parton, Digby's Hullabaloo
Who are you fighting today? I'm fighting the right. Spocko, Digby's Hullabaloo
Flying unfriendly skies Tom, Sullivan, Digby's Hullabaloo
Revised Justice Department Policy Still Silences Immigration Judges Stephenie Krent, Just Security
I guess the breadsticks are OK Paul Campos, Lawyers, Guns and Money
Patriarchy is a hell of a drug Scott Lemieux, Lawyers, Guns and Money
Mild In The Streets driftglass, at his blog
THIS IS WHY ELIZABETH WARREN LOST Steve M., No More Mister Nice Blog
Hey, Let's Subpoena Jared Kushner About His INTERESTING Real Estate Holdings! Liz Dye, Wonkette
ALL (MAY BE) FORGIVEN, STEVE BULLOCK! 😀 Doktor Zoom. Wonkette
LET'S TALK ABOUT THE F*CKING SENATE! Evan Hurst, Wonkette
Black Virginia Senators Explain To GOP Assholes That Confederate Statues Actually Hurt Stephen Robinson, Wonkette