Welcome to The Breakfast Club! We're a disorganized group of rebel lefties who hang out and chat if and when we're not too hungover we've been bailed out we're not too exhausted from last night's (CENSORED) the caffeine kicks in. Join us every weekday morning at 9am (ET) and weekend morning at 10:00am (ET) (or whenever we get around to it) to talk about current news and our boring lives and to make fun of LaEscapee! If we are ever running late, it's PhilJD's fault.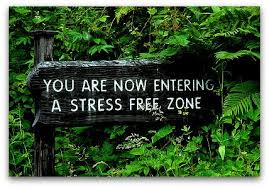 This Day in History
U.S. Marines begin landing on Iwo Jima; President Franklin D. Roosevelt gives the U.S. Military the authority to relocate and detain Japanese-Americans.
Breakfast Tunes
Something to Think about over
Coffee

Prozac
To know that we know what we know, and to know that we do not know what we do not know, that is true knowledge.
Breakfast News
Homeland Security waives contracting laws for border wall
Judge hears arguments in Jill Stein's voting machine lawsuit
Tennessee Dems push to move up presidential primary
MIT to caption online videos after discrimination lawsuit
Boy Scouts seek bankruptcy, urge victims to step forward
US tells remaining cruise passengers: Stay out for 2 weeks
Soggy neighborhoods under flash-flood warning in Mississippi
Experts ponder why cruise ship quarantine failed in Japan
Netanyahu trial clouds last days of Israel election campaign
Turkey seeks 695 arrests over links to U.S.-based cleric
Russia and Turkey agree on more talks on Syria amid crisis
France to end imam, teacher deals to counter extremism
Farmers block highways in Spain to protest low food prices
Storm-swollen rivers surge in UK, severe flood alerts issued
Huge locust outbreak in East Africa reaches South Sudan
Breakfast Blogs
Elizabeth Warren Needs a Lift. Michael Bloomberg Could Be a Gift from the Gods. Charles P. Pierce, Esquire Politics
The President's Conspiracy Theories Get More Whacko than George Papadopoulos' emptywheel aka Marcy Wheeler, emptywheel
What Do These 'Missing' Candidates Have in Common? Rayne, emptywheel
What's a little back scratch for Trump's strongman buds? digby aka Heather Digby Parton, Digby's Hullabaloo
Trump's "New Age" of disinformation Tom Sullivan, Digby's Hullabaloo
Three Dozen Questions for Congress (and News Media) to Ask Attorney General Barr Joshua Geltzer, Ryan Goodman and Asha Rangappa, Just Security
Bill Barr's Secret: He's Pro-Defendant Charlotte Butash and Benjamin Wittes, Lawefare
Ban Open Primaries Erik Loomis, Lawyers, Guns and Money
Made Guy Scott Lemieux, Lawyers, Guns and Money
Corrupt Ex-Governor Update: Trump Continues Emptying Out Arkham Asylum driftglass, at his blog
Bloomberg Plays Turd in the Democratic Punch Bowl The Rude Pundit, at his blog
TRUMP, STILL SOMEWHAT LEASHED Steve M., No More Mister Nice Blog
Alan Dershowitz Peddling Anti-Semitic Conspiracy Theories To Breitbart, What Fun We Have In Hell! Liz Dye, Wonkette
Rudy Giuliani And Erik Prince Still Very Under Investigation, DOJ Leakers Here To Remind You! Evan Hurst, Wonkette
Trump Thinks You'd Like A Nice Side Of Mercury With Your Coal Doktor Zoom, Wonkette
Damn Right Mitch McConnell Would Fill SCOTUS Seat In Election Year While Ordering Code Red Stephen Robinson, Wonkette