Welcome to The Breakfast Club! We're a disorganized group of rebel lefties who hang out and chat if and when we're not too hungover we've been bailed out we're not too exhausted from last night's (CENSORED) the caffeine kicks in. Join us every weekday morning at 9am (ET) and weekend morning at 10:00am (ET) (or whenever we get around to it) to talk about current news and our boring lives and to make fun of LaEscapee! If we are ever running late, it's PhilJD's fault.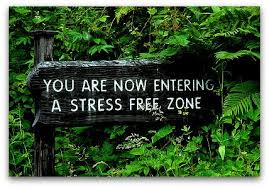 This Day in History
Accord reached in Vietnam; North Korea seizes the U.S.S. Pueblo; Roots airs; Bob Keeshan dies; Johnny Carson dies.
Breakfast Tunes
Something to Think about over
Coffee

Prozac
Terry Jones (1 February 1942 – 21 January 2020)

Every age sort of has its own history. History is really the stories that we retell to ourselves to make them relevant to every age. So we put our own values and our own spin on it.
Breakfast News
Trump administration approves Keystone pipeline on US land
Trump suggests he may be open to entitlement cuts in future
US drinking water contamination with 'forever chemicals' far worse than scientists thought
DC claims inaugural committee spending enriched Trump family
Utah bans conversion therapy for LGBTQ children
Obscure Seattle election offers experiment in online voting
No more free rides: US seeks to limit emotional support animals on planes
Black Texas teen told to cut his dreadlocks in order to walk at graduation
Monarch butterfly population critically low on California coast – again
New York Giants quarterback Eli Manning retiring after 16-season career
Chinese city stops outbound flights, trains to fight virus
Saudi crown prince's WhatsApp linked to Bezos phone hack
Britain's Brexit bill passes final hurdle in Parliament
Russia-Poland feud over history clouds Auschwitz anniversary
Guaidó seeks EU sanctions for Venezuela, meeting with Trump
Brazilian piano legend plays again thanks to 'magic' gloves
Breakfast Blogs
That Sound You Just Heard Was a National Spit-Take at Trump's Lawyer Charles P. Pierce, Esquire Politics
The Glenn Greenwald versus the Julian Assange Charges, Compared emptywheel aka Marcy Wheeler, emptywheel
On Sexism In How The Media Used To Covered Social Science Research Echidne, at her blog
A conservative movement icon steps off the reservation digby aka Heather Digby Parton, Digby's Hullabaloo
The Breathtaking Naïveté of the New York Times tristero, Digby's Hullabaloo
Trump's prevent defense Tom Sullivan, Digby's Hullabaloo
Alan Dershowitz's Strange Constitutional Arguments on Impoundment and Foreign Policy Philip Bobbitt, Lawfare
Dumber than Dersh Scott Lemieux, Lawyers, Guns and MoneyI resemble that remark! Shakezula, Lawyers, Guns and Money
Erik Visits an American Grave, Part 618 Erik Loomis, Lawyers, Guns and Money
Random Observations on a Cover-Up (Impeachment Trial Rules Edition) The Rude Pundit, at his blog
The Details Where the Devil Is Yastreblyansky, The Rectification of Names
DOES IMPEACHMENT MAKE YOU WANT TO PAINT A SWASTIKA ON A SYNAGOGUE? ME EITHER. Steve M., No More Mister Nice Blog
Trump Gets Spanked By North Korean Dictator, Apparently Likes It Liz Dye, Wonkette
Liz Warren Unveils Plan To Remove Trump Stench From White House Curtains Stephen Robinson, Wonkette
Rude Church Kicks Out All The Old People In Hopes Of Attracting Young Hep Cats Robyn Pennacchia, Wonkette