Welcome to The Breakfast Club! We're a disorganized group of rebel lefties who hang out and chat if and when we're not too hungover we've been bailed out we're not too exhausted from last night's (CENSORED) the caffeine kicks in. Join us every weekday morning at 9am (ET) and weekend morning at 10:00am (ET) (or whenever we get around to it) to talk about current news and our boring lives and to make fun of LaEscapee! If we are ever running late, it's PhilJD's fault.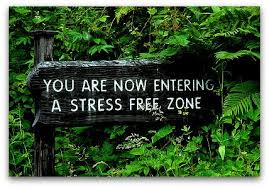 This Day in History
Benjamin Franklin born; Soviet and Polish forces liberate Warsaw; Eisenhower farewell address; Japan earthquake; Al Capone is born;Muhammad Ali born.
Breakfast Tunes
Something to Think about over
Coffee

Prozac
Without freedom of thought, there can be no such thing as wisdom – and no such thing as public liberty without freedom of speech.
Breakfast News
FBI arrests 3 alleged white supremacists ahead of gun rally
Organizers appeal ban on arms at upcoming Virginia gun rally
Judge halts California labor law as it relates to truckers
Judge threatens to force PG&E to hire more tree trimmers
Official says Phoenix airport ride-hailing fee is illegal
orms cut power in Washington state mountain towns for days an hour ago
Kentucky coal miners end protest with paychecks
Ukraine opens probe of possible surveillance of ambassador
Putin fast-tracks effort to extend his rule in Russia
China's 2019 economic growth weakens amid trade war
1st malaria vaccine tried out in babies in 3 African nations
Guatemala sweeps up migrant group, returns them to border
Experts say Med Sea altered by Suez Canal's invasive species
Australia firefighters save world's only rare dinosaur trees
Breakfast Blogs
Matt Gaetz Is in an Internecine Beef With Another Florida Republican Charles P. Pierce, Esquire Politics
https://www.emptywheel.net/2020/01/16/gaos-determination-that-trump-broke-the-law-raises-the-stakes-of-senate-exoneration/ mptywheel aka Marcy Wheeler, emptywheel
The timeline is key digby aka Heather Digby Parton, Digby's Hullabaloo
The Australian Bush Fires in Before and After Pictures tristero, Digby's Hullabaloo
President for life Tom Sullivan, Digby's Hullabaloo
How Late DCI William Colby Saved the CIA, and What That Can Teach Us Today Martha Edwin Andersen, Just Security
The Trump Impeachment and the Question of Precedent Bob Bauer, Lawfare
It's Celebration Day for Roy Cohn in Hell Paul Campos, Lawyers, Guns and Money
Senate's most principled civil libertarian and most reasonable moderate share Donald Trump's entire boot for dinner Scott Lemieux, Lawyers, Guns and Money
Erik Visits an American Grave, Part 613 Erik Loomis, Lawyers, Guns and Money
David Brooks' Hot Take on Bernie Sanders Explained in 12 Seconds
A little depressed Yastreblyansky, The Rectification of Names
TRUMP SMACKS PUERTO RICO AROUND AGAIN Steve M., No More Mister Nice Blog
Trump Finally Gets Ukraine To Announce Criminal Investigation, LOL Evan Hurst, Wonkette
Who's In The *Third* Lev Parnas Text Dump? Your Mom? Your Mom Should Stop That! Liz Dye, Wonkette
Vanity Fair: Political Genius Trump Has Advantage With Idiots Stephen Robinson, Wonkette
Trump Drops Another Shoe On Puerto Rico Doktor Zoom, Wokette