Welcome to The Breakfast Club! We're a disorganized group of rebel lefties who hang out and chat if and when we're not too hungover we've been bailed out we're not too exhausted from last night's (CENSORED) the caffeine kicks in. Join us every weekday morning at 9am (ET) and weekend morning at 10:00am (ET) (or whenever we get around to it) to talk about current news and our boring lives and to make fun of LaEscapee! If we are ever running late, it's PhilJD's fault.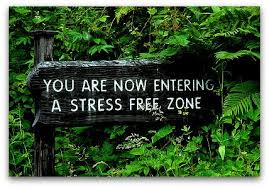 This Day in History
Thomas Paine publishes Common Sense; London's Underground opens; The Beatles first album released in US hits store shelves; Rod Stewart born.
Breakfast Tunes
Puerto Rico earthquake aftermath deepens as govt seeks help
After quake, Puerto Rico governor says power should be back by Monday
Something to Think about over
Coffee

Prozac
Ninety-nine percent of the failures come from people who have the habit of making excuses.
Breakfast News
House approves measure to restrain Trump's actions on Iran
US courts rule for border walls both public and private
California could be 1st state to sell own prescription drugs
Facebook cable plan hits resistance in Oregon coastal town
Facebook again refuses to ban political ads, even false ones
Dixville Notch finds enough people to retain claim to fame
Baby right whale spotted with deep wounds off Georgia coast
Australia weather bureau sees no sign of cooler weather or rain to quell bushfires
World's largest volunteer force fights Australia's wildfires
'Empty chairs' across Canada's academic community after Iran plane crash
Northern Ireland's DUP backs deal to restore devolved government
French unions battle Macron in make-or-break pension protest
Colombia eradicates record amount of coca fields last year, president says
Spain's top court says jailed Catalan separatist cannot be released
Breakfast Blogs
Parchman State Prison Is Like the Vestibule of Hell. It's Not Alone in Mississippi. Charles P. Pierce, Esquire Politics
Joshua Schulte's Carefully Crafted Plan to (Metaphorically) Blow Up His Trial emptywheel aka Marcy Wheeler, emptywheel
Nixon's the one digby aka Heather Digby Parton, Hullabaloo
Once, Again, He Got Away With It. (But Actually He Didn't) tristero, Hullabaloo
Stop me before I vote Libertarian again Tom Sullivan, Hullabaloo
The Progressive's Guide to Corporate Democrat Speak Richard J. Eskow, Truthdig
How Political Fact-Checkers Distort the Truth Alex Pareene, The New Republic
Why the 2002 AUMF Does Not Apply to Iran Ryan Goodman and Steve Vladeck, Just Security
BREAKING! Elizabeth Warren Fails to Order Philly Cheesesteak Wiz Wit, is Cancelled Scott Lemieux, Lawyers, Guns and Money
OUR GREEN PRESIDENT Steve M., No More Mister Nice Blog
Secretary Mnuchin Will Hand Over Trump's Secret Service Expense Log Real Soon. Like In 2025, 'Kay? Liz Dye, Wonkette
Republicans, Fix Your Own Damn Party And Stop Demanding Sh*t From Ours Stephen Robinson, Wonkette
Congressman From 'Hee Haw' Wishes Democrats Hated Terrorists As Much As Trump Loves Gold Star Families Evan Hurst, Wonkette
But If Gavin Newsom Helps Fix California's Homelessness, What Will Trump Gloat About? Doktor Zoom, Wonkette