Welcome to The Breakfast Club! We're a disorganized group of rebel lefties who hang out and chat if and when we're not too hungover we've been bailed out we're not too exhausted from last night's (CENSORED) the caffeine kicks in. Join us every weekday morning at 9am (ET) and weekend morning at 10:00am (ET) (or whenever we get around to it) to talk about current news and our boring lives and to make fun of LaEscapee! If we are ever running late, it's PhilJD's fault.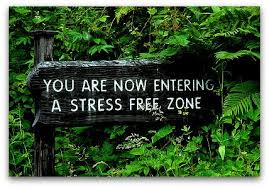 This Day in History
U.S. Supreme Court legalizes abortion; Theodore Kaczynski pleads guilty; Queen Victoria dies; "The Crucible" opens;"Laugh-In" premieres.
Breakfast Tunes
Something to Think about over
Coffee

Prozac
Always laugh when you can. It is cheap medicine.
Breakfast News
Ex-CIA contractor defends brutal post-9/11 interrogations
FEMA approves funds to rebuild hospital in Puerto Rico after teen's death
Puerto Rico earthquake victims receive abandoned emergency supplies
Northeastern University student from Iran denied entry to U.S.
U.S. says it will deport Honduran mom, sick children to Guatemala
At 90, Alaska Native woman is 1st counted in US Census
New York Yankees great Derek Jeter elected to Hall of Fame, one vote short of unanimously
Changes to Hall of Fame and a quick entry for Tiger Woods
Katie Sowers to make twin Super Bowl history as first openly gay and female coach
US: Endangered fish on upswing in Colorado River basin
Cold-stunned iguanas expected to fall from Florida trees
Trump, climate change icon Greta Thunberg lay out starkly different visions
Changing tack, French strikers turn off power to press govt
As virus spreads, anxiety rises in China and overseas
Mexico begins flying, busing migrants back to Honduras
Putin names new Cabinet as key members of Russian govt stay
Abused circus animals arrive at South African sanctuary
Breakfast Blogs
The Senate Impeachment Trial Will Test the Dueling Theories of James Madison and Patrick Henry Charles P. Pierce, Esquire Politics
Impeachment = Grounds for Firing Rayne, emptywheel
Warren plans to look in the rearview mirror. Big time. digby aka Heather Digby Parton, Digby's Hullabaloo
Two Necessary Preconditions Before Susan Collins Will Vote To Allow Witnesses tristero, Digby's Hullabaloo
Mitch's Potemkin court Tom Sullivan, Digby's Hullabaloo
Four Fundamental Flaws in President Trump's Impeachment Trial Memo Michael J. Gerhardt, Just Security
Internet Freedom 10 Years In Matt Perault, Lawfare
#FreeGreenwald Scott Lemieux, Lawyers, Guns and Money
Erik Visits an American Grave, Part 617 Erik Loomis, Lawyers, Guns and Money
Literary Corner: Ah but I was so much wronger then Yastreblyansky, The Rectification of Names
EXPANDING THE TRAVEL BAN? WHY NOW? Steve M., No More Mister Nice Blog
Alan Dershowitz Is Keeping His Panties On For This Impeachment, So Don't Even Bother Asking Liz Dye, Wonkette
Say Goodbye To Your Little Friends! Jamie Lynn Crofts, Wonkette
Trump Campaign Manager, Data Guru Very Bad At Campaigning, Data Stephen Robinson, Wonkette