Welcome to The Breakfast Club! We're a disorganized group of rebel lefties who hang out and chat if and when we're not too hungover we've been bailed out we're not too exhausted from last night's (CENSORED) the caffeine kicks in. Join us every weekday morning at 9am (ET) and weekend morning at 10:00am (ET) (or whenever we get around to it) to talk about current news and our boring lives and to make fun of LaEscapee! If we are ever running late, it's PhilJD's fault.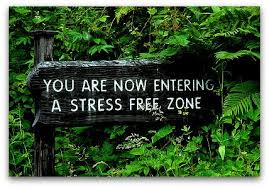 This Day in History
Apollo Eight astronauts orbit the moon; Ku Klux Klan is founded; Human voice first transmitted via radio; Suez Canal opened
Breakfast Tunes
Something to Think about over
Coffee

Prozac
The ultimate measure of a man is not where he stands in moments of comfort and convenience, but where he stands at times of challenge and controversy.
Breakfast News
Giuliani pals leveraged GOP access to seek Ukraine gas deal
In New Jersey, a slow-motion evacuation from climate change
Tiny Dixville Notch may have to forfeit midnight voting
Chesapeake Bay oysters get more attention at pivotal time
New York City rule limiting for-hire cruising is struck down
Virginia governor seeks bill replacing Lee statue in Capitol
U.S. allows Utah to expand Medicaid with work requirement
Wisconsin justice drops out of voter purge case
Court of Appeals strikes down Minnesota's revenge porn law
China, Japan, South Korea meet as North Korean threat looms
Saudis sentence 5 people to death for Khashoggi's killing
Venice faces new exceptional flooding, but below peak
New construction seen at missile-related site in North Korea
Holiday blues: French strikes hit Christmas shopping season
Germany: passengers stop runaway tram as driver passes out
Breakfast Blogs
Ladies and Gentlemen: President* Trump on Windmills (Again) Charles P. Pierce, Esquire Politics
Eleven Days after Releasing Their Report, DOJ IG Clarified What Crimes FBI Investigated emptywheel aka Marcy Wheeler, emtpywheeel
Old Blue Dogs had better learn new tricks digby aka Heather Digby Parton, Hullabaloo
Scammers scamming a scammer Tom Sullivan, Hullabaloo
A noun, a verb, a trickle of drool Shakezula, Lawyers, Guns and Money
Have a very fascist Christmas! Scott Lemieux, Lawyers, guns and Money
She's driving him crazy Paul Campos, Lawyers, Guns and Money
Erik Visits an American Grave, Part 601 Erik Loomis, Lawyers, Guns and Money
Sunday Morning Comin' Down driftglass, at his blog
Literary Corner: Rodolfo Yastreblyansky, The Rectification of Names
Farewell, False Equivalence Tom Hilton, No More Mister Nice Blog
Here Is Something Horrible For Your Christmas Stocking! Jamie Lynn Crofts, Wonkette
House Might Impeach Trump A Bunch More Times For Sh*ts And Giggles, MERRY CHRISTMAS, TRUMP! Evan Hurst, Wonkette
President Sh*tmouth Breaks Wind Liz Dye, Wonkette
The $25,865 Head Cold. It's A Christmas Medical Miracle! Doktor Zoom, Wonkette
Convicted Rapist Bill Cosby Still Thinks He's Better Than Eddie Murphy Stephen Robinson, Wonkette
Is Joe Biden's 'Marry Me Or Die Alone' Gambit Really All That Great Of An Idea? Robyn Pennecchia, Wonkette