Welcome to The Breakfast Club! We're a disorganized group of rebel lefties who hang out and chat if and when we're not too hungover we've been bailed out we're not too exhausted from last night's (CENSORED) the caffeine kicks in. Join us every weekday morning at 9am (ET) and weekend morning at 10:00am (ET) (or whenever we get around to it) to talk about current news and our boring lives and to make fun of LaEscapee! If we are ever running late, it's PhilJD's fault.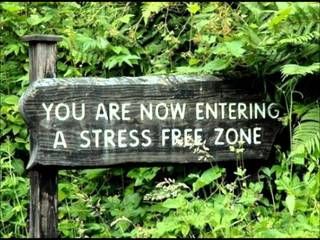 This Day in History
Jefferson Davis dies in New Orleans; Four people die at a free Rolling Stones concert at the Altamont Speedway in Livermore, California; America's first attempt to put a satellite into orbit fails; Jazz pianist Dave Brubeck is born.
Breakfast Tunes
Something to Think about over
Coffee

Prozac
To make an omelette, you need not only those broken eggs but someone 'oppressed' to beat them: every revolutionist is presumed to understand that, and also every woman, which either does or does not make 51 percent of the population of the United States a potentially revolutionary class.
Breakfast News
Senate passes bill to save funding for black colleges
DHS retreats on possible facial screening of US citizens
Indicted jail officers faced earlier excessive force claims
US persuades judge to stop pro-Trump border wall group
Report: Teen who died in US custody unresponsive for hours
Arkansas court won't prohibit judge from hearing AG's cases
Tennessee high court rules against paper in defamation case
Tufts University severs ties with family behind OxyContin
Football championship sidelines Louisiana inaugural ball
Paris police arrest scores amid strike over pension reform
PM: Israel has 'full right' to annex strategic Jordan Valley
Russia suspends project with Iran due to uranium enrichment
Farage's Brexit Party hit by split a week before UK election
OPEC talks end without announcement of expected cuts
Nobel body: 'Highly problematic' that peace winner silent
AP Interview: New Zealand PM aims to limit spread of hate
Hong Kong residents living with tear gas worry of effects
Mekong River's new aquamarine color may be sign of trouble
Vaccine group announces creation of Ebola vaccine stockpile
Breakfast Blogs
If Matt Bevin Had Not Lost the Election, He Would Have Won It Charles P. Pierce, Esquire Politics
Republican Complaints about Phone Records Back Democratic Impeachment Case emptywheel aka Marcy Wheeler, emptywheel
Short Posts 12/5/19. On Gender Gap in Wages, Trump's Hurt Fee-Fees, US Health Care Costs Etc. Echidne, at her blog
The "Ukraine was the real meddler" excuse has fallen apart digby aka Heather Digby Parton, Hullabaloo
A Change in the Gold Standard tristero, Hullabaloo
Trump-effect fallout? Tom Sullivan, Hullabaloo
Why Does Gordon Sondland Still Have a Job? Ryan Goodman, Just Security
The Non-Interventionist Mindset of of Donald J. Trump, an ongoing series Scott Lemieux, Lawyers, Guns and Money
Erik Visits an American Grave, Part 591 Erik Loomis, Lawyers, Guns and Money
Emperor of Ice Cream Meets Baron of Beef Yastrerglyansky, The Rectification of Names
CHARLIE SYKES GETS LOST IN THE TIME-POLITICS CONTINUUM Steve M., No More Mister Nice Blog
Naming And Shaming The 71 House Republicans Who Just Took Russia's Side In Ukraine War Evan Hurst, Wonkette
George Zimmerman, Larry Klayman Team Up To Do More Evil Sh*t To Trayvon Martin's Family, DEFINITELY AREN'T RACIST Doktor Zoom, Wonkette
Tucker Carlson Getting Sued For *Actual* BESMIRCH STATEMENTS Five Dollar Feminists, Wonkette
Nancy Pelosi Sticks Lump of Impeachment Up Trump's Stocking Stephen Robinson, Wonkette