Welcome to The Breakfast Club! We're a disorganized group of rebel lefties who hang out and chat if and when we're not too hungover we've been bailed out we're not too exhausted from last night's (CENSORED) the caffeine kicks in. Join us every weekday morning at 9am (ET) and weekend morning at 10:00am (ET) (or whenever we get around to it) to talk about current news and our boring lives and to make fun of LaEscapee! If we are ever running late, it's PhilJD's fault.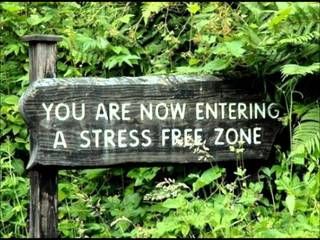 This Day in History
Associated Press Correspondent Terry Anderson is released from captivity; American troops head to Somalia; General George Washington says farewell to his officers in New York; Frank Zappa dies.
Breakfast Tunes
Something to Think about over
Coffee

Prozac
The way to change the world is through individual responsibility and taking local action in your own community.
Breakfast News
Gun background checks are on pace to break record in 2019
Mississippi felons push court to restore voting rights
Report links Giuliani with top Republican on intel panel
Feds: Mueller witness conspired to conceal donations
Appeals court says banks must turn over Trump financial records to House Democrats
Trump says China deal could wait until after 2020 election
One hospital had 9 flu cases at this time last year. This year, it has more than 1,400
Lingering snowstorm wreaks havoc on Boston commute
NATO chief seeks to shore up unity as rows roil allies
China launches series of rebukes against US Uighur bill
Breakfast Blogs
If Republicans Acquit Trump, They're Putting a 'For Sale' Sign in Every American Embassy Window Charles P. Pierce, Esquire Politics
Are Kulyk, Lutsenko, and Shokin the Three Ukrainians that Show Bill Barr Is Part of the Conspiracy? emptywheel aka Marcy Wheeler, emptywheel
In a nutshell, he was trying to rig the 2020 election digby aka Heather Digby Parton, Hullabaloo
Why we must punish the Trump mob for witness intimidation Spocko. Hullabaloo
Nothing to see here, Congress. Move along. Tom Sullivan, Hullabaloo
Trump's True Betrayal: A Pattern of Soliciting Foreign Interference in US Elections Kate Brannen, Just Security
Should There Be a War Crime Pardon Exception? Dan Maurer, Lawfare
McKinsey: the problem with ICE is that it treats captives too humanely Scott Lemieux, Lawyers, Guns and Money
The Crime That Disappeared: Postscript Yastreblyansky, The Rectification of Names
CAN'T ANYBODY HERE PLAY THIS GAME? Steve M., No More Mister Nice Blog
Coming IG Report Doesn't Indict FBI For Treason And Bill Barr Is Having A Sh********tfittttt Evan Hurst, Wonkette
Stupidest Jim Hoft's Brother On The Internet Can't Believe We're Not Executing Democrats Doktor Zoom, Wonkette
Trump Goes 0 for 4,792 With The Courts, Declares FLAWLESS VICTORY! Five Dollar Feminist, Wonkette