Welcome to The Breakfast Club! We're a disorganized group of rebel lefties who hang out and chat if and when we're not too hungover we've been bailed out we're not too exhausted from last night's (CENSORED) the caffeine kicks in. Join us every weekday morning at 9am (ET) and weekend morning at 10:00am (ET) (or whenever we get around to it) to talk about current news and our boring lives and to make fun of LaEscapee! If we are ever running late, it's PhilJD's fault.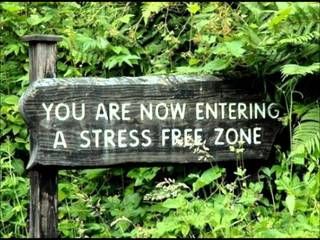 This Day in History
A divided U.S. Supreme Court halts the presidential recount in Florida, effectively making Republican George W. Bush the winner.
Breakfast Tunes
Something to Think about over
Coffee

Prozac
It's the individual effort of everybody working together towards a collective goal that causes real, effective change in America and in the world.
Breakfast News
As Newtown students grow up, some turn to activism
Doctors end protest to demand flu vaccines for migrants
California calls pot smoke, THC a risk to moms-to-be
Prosecutors want bail revoked for Giuliani associate
Arizona official in human smuggling case seeks to keep seat
Charges dropped, brothers move to sue NYC for hemp-pot mixup
Decency rule nixed after Alaska swimmer disqualified
Arkansas temporarily halted from enforcing meat-labeling law
UAW workers ratify new contract with Fiat Chrysler
Nearly $226M to restore open Gulf after 2010 BP oil spill
Chicago prosecutor to vacate 1,000 marijuana convictions
Leaders scramble for final votes as UK's ugly election ends
Israel to hold 3rd straight election, prolonging stalemate
Nobel laureate Suu Kyi defends Myanmar army in genocide case
Protesters vent their anger as UN climate talks stutter
EU to offer billions to help poorer EU nations cut emissions
Turkey doesn't rule out force to halt drilling off Cyprus
New Zealand volcano vents steam, death toll now at 16
Thunberg 'a bit surprised' to be Time Person of the Year
Breakfast Blogs
We wish Charlie Pierce a speedy recovery from the injuries he sustained when he was struck by a car this past weekend. He was walking in a crosswalk when he was struck. He's able to tweet so that's a good thing.
So here's the thing.
I got hit by a car.

— Charles P. Pierce (@CharlesPPierce) December 10, 2019
I am extremely lucky. I have stitches in my head — and probably a concussion — and a compression fracture in my lower back without any neurological damage but which is requiring loverly pain meds. Thanks for all good wishes. I'll be around here and the shebeen will reopen soon

— Charles P. Pierce (@CharlesPPierce) December 10, 2019
American Democracy Needs Better Reporters than Pete Williams emptywheel aka Marcy Wheeler, emptywheel
Character assassination from the bully pulpit digby aka Heather Digby Parton, Hullabaloo
Anti-Semitism Is About to Become Official US Policy tristero, Hullabaloo
Desperately seeking Aaron Sorkin Tom Sullivan, Hullabaloo
D.C. Circuit Considers Limits on Guantanamo Detention Patricia Stottlemyer, Just Security
None dare call it political correctness Paul Campos, Lawyers, Guns and Money
Is Total Obstruction Irrespective of the Merits the Only Way to Beat Trump? Scott Lemieux, Lawyers, Guns and Money
Erik Visits an American Grave, Part 595 Erik Loomis, Lawyers, Guns and Money
Horowitzmas Yastreblyansky, The Rectification of Names
WHAT HAPPENS AFTER ACQUITTAL Steve M., No More Mister Nice Blog
Feds Finally Find Mexican Voter Fraud In California. He Voted For Trump. Doktor Zoom, Wonkette
Oh, ADAM SCHIFF Is The Dirty Ukraine Corruption Moneylaunderer Stealer Man, GOT IT RUDES. Liz Dye, Wonkette