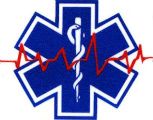 Welcome to the Stars Hollow Gazette's Health and Fitness News weekly diary. It will publish on Saturday afternoon and be open for discussion about health related issues including diet, exercise, health and health care issues, as well as, tips on what you can do when there is a medical emergency. Also an opportunity to share and exchange your favorite healthy recipes.
Questions are encouraged and I will answer to the best of my ability. If I can't, I will try to steer you in the right direction. Naturally, I cannot give individual medical advice for personal health issues. I can give you information about medical conditions and the current treatments available.
You can now find past Health and Fitness News diaries here.
Follow us on Twitter @StarsHollowGzt
Insulin Affordability
Insulin is a peptide hormone made by the beta cells of the pancreas that allows your body to use sugar (glucose) from carbohydrates in the food that you eat for energy or to store glucose for future use. Insulin helps keeps your blood sugar level from getting too high (hyperglycemia) or too low (hypoglycemia). Without insulin people with Type 1 diabetes would die. There are 65 million worldwide with the disease, 30 million in the US alone.
It was extracted and purified in the early 1920's and the Canadian "discovers" sold the patent for the life saving drug to the University of Toronto for $1 making the process free in order to keep the drug affordable to everyone. Today, those Canadians should be spinning in their graves as insulin has become the poster child for pharmaceutical price gauging.
There are no generic insulins. Over the past twenty years, prices for the most commonly prescribed "analog" insulins have risen from about $20 per vial to well over $250 per 10 mL vial, an over 700% increase after accounting for inflation. In contrast, insulin today costs roughly five dollars per vial to produce. With deductibles far outpacing wages, insulin has become unaffordable even for well-off Americans.

The reasons for this price increase are as complicated as the American healthcare system. Carefully negotiated rebate systems have driven enormous increases in the list price for insulin, leading patients to pay far more than insurers for their treatment. High-deductible plans, designed using oversimplified microeconomics to encourage patients to shop for better prices, instead have driven people to decline potentially lifesaving tests and adopt dangerous practices like rationing. In a market where pricing is mind-bogglingly complex, where different entities pay different amounts for the same treatments, and where drugs are of life-saving importance, the American healthcare system has forced some diabetics to choose between death and financial ruin.
In response to this crisis, the World Health Organization has said the it will begin testing and approving generic insulin
Announcing the initiative in Geneva, the UN agency said that it had already had informal expressions of interest from pharmaceutical companies looking to produce insulin and have WHO assess whether it is safe for people to use.

"The simple fact is, that the prevalence of diabetes is growing, the amount of insulin available to treat diabetes is too low, the prices are too high, so we need to do something," said Emer Cooke, Director of Regulation of Medicines and other Health Technologies at WHO. [..]

The WHO's two-year pilot project, unveiled on Wednesday, involves the evaluation of insulin developed by manufacturers to ensure their quality, safety, efficacy and affordability.

Assuming there is enough interest from manufacturers and, crucially, more insulin available for diabetics, the scheme could be expanded more widely.

"We're going to look at the number of companies that will apply, we're going to look at how long it takes, we're going to look at the outcomes and we're going to see whether this makes sense and it really is increasing access", Ms. Cooke said.

The procedure is known as prequalification and WHO has done it in the past for non-brand vaccines, including those used to treat TB, malaria and HIV.

This had resulted in massive savings for sufferers around the world, with 80 per cent of HIV patients now relying on generic products, Ms. Cooke said.

She noted too that some companies had already committed to lowering prices.
Health and Fitness News
Juul Delivers More Nicotine Than Other E-Cigarettes: Study
In the new study, researchers from Penn State University College of Medicine analyzed blood samples from six Juul users who were asked to puff on their device every 20 seconds for 10 minutes — a total of 30 puffs.
America's Sweet Tooth Starts From Infancy
Infants and toddlers are eating a lot of added sugars every day from foods like yogurt, snacks and fruit drinks.
Not Getting Enough Shut-Eye? You Have Plenty of Company
Their analysis of data from nearly 165,000 adults nationwide showed that the number who reported difficulty falling asleep at least once a week was up 1.4% between 2013 and 2017, and those who had trouble staying asleep rose 2.7%.
FDA Warns Dollar Store About Tainted OTC Drugs
The drugs include Dollar Tree's Assured Brand OTC drugs and other drug products sold by Dollar Tree Co., which operates stores under the Dollar Tree and Family Dollar names.
U.S. Smoking Rate Hits New Low, But Vaping Rises
Just under 14% of American adults smoked cigarettes in 2018, a dramatic decline from the 42% adult smoking rate in 1965, according to researchers with the U.S. Centers for Disease Control and Prevention.
Personalized Vitamin Sites Grow Despite Doubts
Seventy-five percent of U.S. adults used dietary supplements in 2018, up from 65% in 2009, according to a survey commissioned by the Council for Responsible Nutrition.
National Project Will Delve Into How Dogs Age
The 40 researchers behind the Dog Aging Project want many of man's furry companions to be enrolled in a 10-year study of what helps canines live long, healthy lives.
Vaginal Birth, Breastfeeding Reduce Allergies, Asthma
Vaginal delivery and breastfeeding lessen the number of new allergy and asthma cases in children up to the age of 18 years, according to new research.
Diabetes Technology Often Priced Out of Reach
New technologies designed to improve blood sugar management often cost too much for people to afford.
Experimental Injection May Block Peanut Allergy
Just one shot of an experimental antibody treatment allowed people with severe peanut allergy to eat about one peanut's worth of peanut protein two weeks later, the study found.
Baby Study Could Pinpoint Why People Hiccup
The researchers noted that hiccuping is common among fetuses and newborns, and begins as early as nine weeks into pregnancy, CNN reported.
Progress Made, But 'Superbugs,' Remain a Threat
Prevention efforts have reduced deaths from antibiotic-resistant bugs by 18% overall and by nearly 30% in hospitals, the U.S. Centers for Disease Control and Prevention revealed Nov. 13 in an update of its Antibiotic Resistance Threats in the United States report.
More Americans Trying to Lose Weight, But Few Succeeding
The proportion of people who've tried to lose weight during the previous year increased to 42% in 2015-2016, up from 34% in 1999-2000, according to federal survey data.
New Shingles Vaccine: What You Need To Know
The new vaccine is more than 90% effective at preventing shingles and a painful complication called postherpetic neuralgia (PHN) in all age groups.
Lung Cancer Report Delivers Good, Bad News
There are positive trends, including the survival numbers: Compared with a decade ago, the five-year survival rate among lung cancer patients was 26% higher in 2015.
Cancer Risk May Rise After Heart Attack
People who suffered a heart health scare — a heart attack, heart failure or a dangerously erratic heart rhythm — had a more than sevenfold increased risk for subsequently developing cancer, compared to those with healthy tickers, researchers said.
EPA Moves to Limit Science in Public Health Rules
Critics say the proposal would impede new clean air and water rules because many studies showing an association between pollution and health risks use personal health information gathered under confidentiality agreements, The Times reported.
Testosterone Boosters Raise Men's Odds for Clots
Men had twice the risk for a deep vein blood clot if they'd been receiving testosterone during the previous six months, researchers reported in the Nov. 11 online edition of JAMA Internal Medicine.
Racial Bias Seen in Heart Transplants
In the group discussion, black patients were considered less healthy, less likely to comply with follow-up care recommendations and less trustworthy than white patients.
Ultra-Processed Foods A Fast Track to Heart Risk
About 55% of Americans' daily calories come from eating ultra-processed foods, a new study found. And the more calories that came from ultra-processed foods, the worse heart health was, the findings suggested.
You Won't Get Sued If You Do CPR, Review Suggests
You're more likely to get sued if you don't intervene.