Welcome to The Breakfast Club! We're a disorganized group of rebel lefties who hang out and chat if and when we're not too hungover we've been bailed out we're not too exhausted from last night's (CENSORED) the caffeine kicks in. Join us every weekday morning at 9am (ET) and weekend morning at 10:00am (ET) (or whenever we get around to it) to talk about current news and our boring lives and to make fun of LaEscapee! If we are ever running late, it's PhilJD's fault.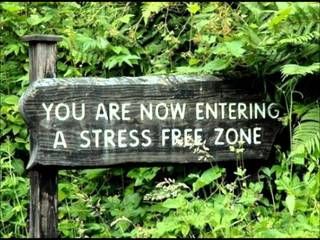 This Day in History
Convicted Nazi war criminal Herman Goering commits suicide behind bars; World War I spy Mata Hari executed; Nikita Khrushchev ousted as Soviet Union's leader; 'I Love Lucy' premieres on TV.
Breakfast Tunes
Something to Think about over
Coffee

Prozac
The modern conservative is engaged in one of man's oldest exercises in moral philosophy; that is, the search for a superior moral justification for selfishness.
Breakfast News
Some states celebrate indigenous people instead of Columbus
Columbus statues vandalized on US holiday named for him
Texas officer charged with murder, resigns after shooting
California regulator criticizes utility over power outages
Pacific Northwest tribes: Remove Columbia River dams
Beverly Sackler, an owner of Purdue Pharma, dies
Alaska Zoo's ailing polar bear dies; Lyutyik was 19
3 economists who study poverty win Nobel Prize
Turkey widens invasion as Syrian army returns to northeast
'Glory to Ukraine': Nationalist groups protest president
Ecuador crisis weakens president, strengthens indigenous
Protests erupt as Spain convicts leading Catalan separatists
3 EU nations say Brexit talks likely to go beyond summit
Polish conservatives win lower house but lose Senate
Haiti's embattled president faces 5th week of protests
Breakfast Blogs
The Trump Administration* Has Surrendered Entirely to Industry Charles P. Pierce, Esquire Politics
The Criminal Investigation into Paul Manafort Was (and May Still be) Ongoing–and Likely Pertains to Trump's Ukraine Extortion emptywheel aka Marcy Wheeler, emptywheel
What Separation of The Church And The State? Echidne, at her blog
The Bill of Indictment is a mile long digby aka Heahter Digby Parton, Hullabaloo
Trump Portrayed as Vengeful Mass Murderer — By His Ardent Supporters tristero, Hullabaloo
Waving around loaded hints Tom Sullivan, Hullabaloo
Two Major Distortions in the White House's Scorched Earth Letter to Congress Tess Bridgeman, Just Security
We are ruled by hideous men Paul Campos, Lawyers, Guns and Money
The Foreign Policy Stylings of Donald the Dove Scott Lemieux, Lawyers, Guns and Money
Erik Visits an American Grave, Part 564 Erik Loomis, Lawyers, Guns and Money
Everybody Knows That The Boat is Leaking driftglass, at his blog
He sure as hell misjudged Lindsey-Woolsey Yastreblyansky, The Rectification of Names
ABOUT THAT VIDEO … THE RIGHT IS LIKE THIS BECAUSE THERE'S NO BORDER BETWEEN THE MAINSTREAM AND THE FRINGE Steve M., No More Mister Nice Blog
ICYMI: Rudy's F*cked Evan Hurst, Wonkette
Trump's Syria-Turkey-Kurd F*ckbungle, Sort Of Explained Doktor Zoom, Wonkette
Bill Barr Will Defend Religious Bigots From Heathens Who Want To Mind Their Own Business Stephen Robinson, Wonkette
Sondland Opts For The 'I'm An Idiot, And So Are You' Defense Five Dollar Feminist, Wonkette