Welcome to The Breakfast Club! We're a disorganized group of rebel lefties who hang out and chat if and when we're not too hungover we've been bailed out we're not too exhausted from last night's (CENSORED) the caffeine kicks in. Join us every weekday morning at 9am (ET) and weekend morning at 10:00am (ET) (or whenever we get around to it) to talk about current news and our boring lives and to make fun of LaEscapee! If we are ever running late, it's PhilJD's fault.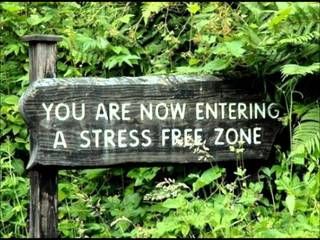 This Day in History
Thomas Edison perfects workable electric light; Anthrax scare claims first of two U.S. postal workers in Washington, DC; Britain wins Battle of Trafalgar; Actress and author Carrie Fisher born.
Breakfast Tunes
Something to Think about over
Coffee

Prozac
Everything is negotiable. Whether or not the negotiation is easy is another thing.
Breakfast News
Committee pitches concept to settle all opioid lawsuits
Schumer calls for federal probe of contaminated baby food
Unlikely alliance fighting pipeline in Texas Hill Country
After delay, New Orleans to demolish cranes at hotel site
Tension thaws over whale plan between lobstermen, feds
Researchers find second warship from WWII Battle of Midway
Kurds evacuate Syrian town in 1st pullout of cease-fire
Hong Kong descends into chaos again as protesters defy ban
Boris Johnson faces frenzied week as Brexit deadline nears
South Sudan's opposition leader warns of return to civil war
Bolivians pick between Evo Morales and change in tight vote
Barcelona mayor pleads for violence in Catalonia to stop
Qantas completes longest non-stop New York-Sydney flight
Breakfast Blogs
V Charles P. Peirce, Esquire Politics
BREAKING! George Papadopoulos Says FBI Should Have Surveilled Him MORE Than They Did emptywheel aka Marcy Wheeler, emptywheel
Oh what a tangled web Rudy weaves digby aka Heather Digby Parton, Hullabaloo
It Was the Bedbugs tristero, Hullabaloo
The great mistake's undoing Tom Sullivan, Hullabaloo
The Whistleblower Should Not Have to Testify Robert S, Litt, Lawfare
Watergate Is Irrelevant to the Impeachment and Potential Removal of Trump Scot Lemieux, Lawyers, Guns and Money
The Sword of Donaldclese Shakaezula, Lawyers, Guns and Money
The Return of GOP OnStar driftglass, at his blog
Got Paranoia? Giuliani and John Solomon Yastreblyansky, The Rectification of Names
MORE PRECIOUS THAN GOLD Steve M., No more Mister Nice Blog