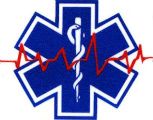 Welcome to the Stars Hollow Gazette's Health and Fitness News weekly diary. It will publish on Saturday afternoon and be open for discussion about health related issues including diet, exercise, health and health care issues, as well as, tips on what you can do when there is a medical emergency. Also an opportunity to share and exchange your favorite healthy recipes.
Questions are encouraged and I will answer to the best of my ability. If I can't, I will try to steer you in the right direction. Naturally, I cannot give individual medical advice for personal health issues. I can give you information about medical conditions and the current treatments available.
You can now find past Health and Fitness News diaries here.
Follow us on Twitter @StarsHollowGzt
>
What To Cook
The last hurrah of Summer is here all too soon. Labor Day is the official end of Summer although the astronomical event is still three weeks away. Kids will be heading back to school; some have already started. It's time to think about pulling the boat out of the water, closing the pool and preserving the Summer harvest. There are still the last parades and the not quite last backyard cook out. Here are some easy no-fuss recipes for the last hurrah from Epicurious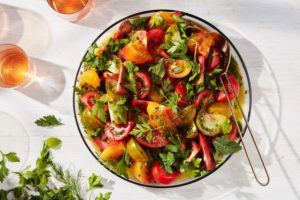 Late Summer Tomatoes with Fresh Herbs
We live for ripe summer tomatoes, and there's no better way to eat them than tossed with lemon juice and fresh herbs to intensify their flavor.
There will never be too many ways to barbecue chicken. In this recipe, molasses and apricot jam lend a deliciously sweet and sticky glaze to this summertime grilling staple.
Grilled Garlic-and-Black-Pepper Shrimp
Salt, pepper, garlic, acid, and a bit of heat are all you need to punch up this easy shrimp skewer recipe.
Like most everyone else, we can't seem to get enough of the smash burger, with a lacy griddled patty (or two, actually, to maximize that crispy exterior). But, like drinking an Aperol spritz, cooking it is best done outside. Our grilled version won't smoke out your kitchen, blanket your stove with grease, or ask you to spend even one more minute of this sweet summer night indoors. We found that a three-ounce patty hits the sweet spot: big enough to fill out the bun when smashed but small enough that two patties aren't overkill.
3-Ingredient Chipotle-Lime Grilled Steak
Spicy chipotle and zesty lime perk up quick and easy grilled steak. Serve with tortillas and all the fixings for a zero-fuss taco night.
Grilled Sweet Corn with Basil Butter
This simple basil butter offers a subtly peppery, aromatic flavor to one of our favorite grilled sides.
This velvety-smooth sauce uses real cheddar (not the processed stuff) and comes together in less than 10 minutes. Serve as is with chips, fries, or chili dogs, or transform it into the best queso you've ever had (see below for more on that). Pro tip: Skip the aged cheddar from the fancy cheese counter—the sauce will be even creamier with a block of no-frills cheddar from the dairy aisle of the supermarket.
There are few joys greater than eating ripe berries straight from the carton. But here's one: tossing them with sugar so they're juicier and sweeter, then folding them into freshly whipped cream. Whipping the cream by hand means soft, billowy peaks—just right for folding in macerated berries. If you'd like, hold back a few berries for topping.
Bon Appétit!
Health and Fitness News