Welcome to The Breakfast Club! We're a disorganized group of rebel lefties who hang out and chat if and when we're not too hungover we've been bailed out we're not too exhausted from last night's (CENSORED) the caffeine kicks in. Join us every weekday morning at 9am (ET) and weekend morning at 10:00am (ET) (or whenever we get around to it) to talk about current news and our boring lives and to make fun of LaEscapee! If we are ever running late, it's PhilJD's fault.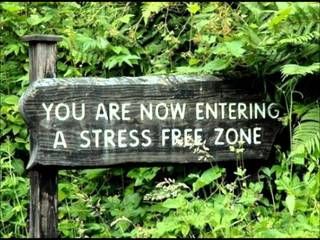 This Day in History
The Beatles release their 'Sgt. Pepper' album; Actress Marilyn Monroe born; CNN hits the airwaves; Mormon leader Brigham Young born; Blind and deaf author and activist Helen Keller dies
Breakfast Tunes
Something to Think about over
Coffee

Prozac
Learning how to be still, to really be still and let life happen – that stillness becomes a radiance.
Breakfast News
Judge says Missouri clinic can keep providing abortions
Record floods breach Arkansas levee, overtop 2 in Missouri
As Trump threatens tariffs, migrant families keep coming
Advocates decry delays in release of migrant kids
Judges: Feds must act if asked to take a fresh look at pot
Scientists find flaws in plan to lift US wolf protections
Saudi king slams Iran's "terrorist acts" at Islamic summit
Trump tariff threats alarm Mexico growers, economists
Amid report of N. Korea purge, there are reasons for caution
China warns Canada of 'consequences' of helping US
Breakfast Blogs
Nope, Ro Khanna. Censure of a Renegade President* Is Next to Worthless. Charles P. Pierce, Esquire Politics
On Nine Different Occasions, Bill Barr Was Unable to Offer Any Evidence of Irregularity in Russia Investigation emptywheel aka Marcy Wheeler, emptywheel
Kim Jong Un on the rampage and Trump says nothing digby aka Heather Digby Parton, Hullabaloo
Incurious and Lied To tristero, Hullabaloo
They cheat like Trump lies Tom Sullivan, Hullabaloo
The Supreme Court Has No Role in Impeachment Quinta Jurecic, Lawfare
Bolton's Stated Predicate for War With Iran Doesn't Work Oona Hathaway, Just Security
The devil's workshop Paul Campos, Lawyers, Guns and Money
Elections Have Consequence: Protecting Women's Civil Rights Freaks The Shit Out Of Conservatives driftglass, at his blog
David Brooks Plagiarism Watch: On Trolls Yastreblyansky, The Rectification of Names
Two Days After Mueller's Statement, the Path Is Clearer Than Ever The Rude Pundit, at his blog
ALAN DERSHOWITZ IS BAMBOOZLING TRUMP — AND THE PUBLIC — ABOUT THE SUPREME COURT AND IMPEACHMENT Steve M., No More Mister Nice Blog