Welcome to The Breakfast Club! We're a disorganized group of rebel lefties who hang out and chat if and when we're not too hungover we've been bailed out we're not too exhausted from last night's (CENSORED) the caffeine kicks in. Join us every weekday morning at 9am (ET) and weekend morning at 10:00am (ET) (or whenever we get around to it) to talk about current news and our boring lives and to make fun of LaEscapee! If we are ever running late, it's PhilJD's fault.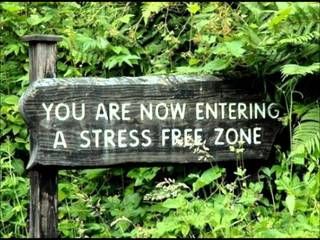 This Day in History
The Korean War begins; Custer meets his end at the Battle of Little Bighorn; John Dean testifies before the Senate Watergate Committee; Author George Orwell born; Deep-sea explorer Jacques Cousteau dies.
Breakfast Tunes
Something to Think about over
Coffee

Prozac
The nationalist not only does not disapprove of atrocities committed by his own side, but he has a remarkable capacity for not even hearing about them.
Breakfast News
FedEx sues to block enforcement of export regulations
High court strikes down 'scandalous' part of trademark law
Justices side with business, government in information fight
4 border deaths in Texas could be a preview of the summer
Government moves migrant kids after AP exposes bad treatment
Mouse that roared: Disney characters win local union shakeup
Knitters' network bans Trump support on its website
Review: Sail away with the must-see documentary 'Maiden'
Iran says talks with US impossible; US says it wants talks
Europeans cool on Iran coalition talk, seek de-escalation
Georgia's ruling party announces electoral changes
Dutch telephone outage takes out nation's emergency number
For Turkey's Erdogan, a challenge in former stronghold
Monarchy cost British taxpayers $85.2 million last year
30 tents abandoned by climbers add to trash pile on Everest
France put on hot weather alert as heatwave reaches Europe
Italy's Milan-Cortina wins vote to host 2026 Winter Olympics
Breakfast Blogs
Your Robert E. Lee-Honoring School Needs a New Name? I've Got a Low-Cost Remedy. Charles P. Pierce, Esquire Politics
Hope Hicks Had More Awareness of the Flynn-Kislyak Aftermath Than the Mueller Report Discloses emptywheel aka Marcy Wheeler, emptywheel
"Send bachelors and come heavily armed" digby aka Heather Digby Parton, Hullabaloo
Refuse to be numbed Tom Sullivan, Hullabaloo
Top Expert Backgrounder: Aborted U.S. Strike, Cyber Operation Against Iran and International Law Michael Schmitt, Just Security
Banning Trump supporters from non-political sites Paul Campos, Lawyers, Guns and Money
oo Bad E. Jean Carroll Didn't Tell Her Story in a Hacked Email Provided by Russian Ratfuckers Scott Lemieux, Lawyers, Guns and Money
Erik Visits an American Grave, Part 494 Erik Loomis, Lawyers, Guns and Money
The President of the United States Is Likely a Rapist and Nothing Is Being Done About That The Rude Pundit, at his blog
West of Eden: Surrender Documents Yastreblyansky, The Rectification of Names
TRUMP-HALEY 2020? NOT GOING TO HAPPEN, OBVIOUSLY. Steve M., No More Mister Nice Blog