Welcome to The Breakfast Club! We're a disorganized group of rebel lefties who hang out and chat if and when we're not too hungover we've been bailed out we're not too exhausted from last night's (CENSORED) the caffeine kicks in. Join us every weekday morning at 9am (ET) and weekend morning at 10:30am (ET) to talk about current news and our boring lives and to make fun of LaEscapee! If we are ever running late, it's PhilJD's fault.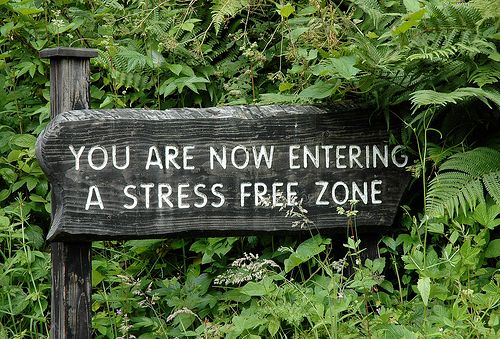 AP's Today in History for June 30th
Adolf Hitler purges rivals in Nazi Germany; America's food and drug safety take a big step forward; 'Gone With the Wind' published; Tonya Harding banned from figure skating; Singer Lena Horne born.
Something to think about, Breakfast News & Blogs below
Top scientist slams OPCW leadership for repressing dissenting report on Syria gas attack
Aaron Maté
Facing a growing controversy, the head of the Organization for the Prohibition of Chemical Weapons (OPCW) has offered his most extensive comments to date on a leaked internal assessment that challenged allegations that the Syrian government carried out a [https://thegrayzone.com/2019/05/25/opcw-syria-gas-attack-staged-theodore-postol/ chemical weapons attack in the city of Douma] in April 2018.

But the remarks from OPCW chief Fernando Arias have done little to address concerns that his UN-backed watchdog suppressed the document and published a flawed report that ignored countervailing data.

In an exclusive interview with The Grayzone, the award-winning rocket scientist and MIT professor emeritus [https://sts-program.mit.edu/people/emeriti-faculty/theodore-postol/ Theodore Postol] accused Arias of badly mischaracterizing the document in order to paper over his organization's errors.

According to Postol, the OPCW appeared so determined to attribute blame to the Syrian government that it overlooked clear evidence the incident was staged.

In the end, Postol said, the OPCW produced "a product of compromised reporting of the inspection and analysis process by upper level OPCW management."

…

JOE BIDEN BRAGGED ABOUT GETTING REPUBLICANS TO RAISE TAXES IN 2012. IT WAS ACTUALLY A DISASTER FOR DEMOCRATS.
Ryan Grim
IT DIDN'T TAKE long for the political classes to decide that the biggest loser in part two of the first Democratic primary debate was former Vice President Joe Biden. California Sen. Kamala Harris ripped Biden for bragging about maintaining relationships with segregationists, leading Biden to bizarrely defend the right of local governments to pursue segregation as a policy. And the moderators raised his vote for the Iraq War while in the Senate.

The most unlikely Biden callout, though, came in the form of a recent history lesson by longshot candidate Colorado Sen. Michael Bennet. Bennet turned one of Biden's own talking points back on him by pointing out the former vice president's revisionist version of when he was taken to the cleaners by Republican Senate Leader Mitch McConnell.

Biden attempted to defend his acumen for negotiating with Republicans during Thursday night's debate by citing his ability in late 2012 to convince McConnell to raise taxes. The problem for Biden was that multiple people on stage had witnessed Biden's effort, and it was an utter catastrophe for Democrats.

Bennet jumped on Biden, laying out the reality of Biden's faceplant. The episode was the subject of an Intercept article published earlier this week, drawn from my new book, which looked back at the pivotal "fiscal cliff" negotiations.

Tax cuts from the George W. Bush era were set to expire, which would have brought $3 trillion in revenue to the federal government over 10 years. Biden settled with McConnell for a mere $600 billion, making the rest of the tax cuts permanent.

"I got Mitch McConnell to raise taxes $600 billion!" Biden said.

Bennet wasn't having it. "The deal that he talked about with Mitch McConnell was a complete victory for the tea party," Bennet said. "That was a great deal for Mitch McConnell. It was a terrible deal for Americans."

Fact check: True.

Biden botched the late 2012 talks badly, but the cascading effects of the deal were even more damaging for Democrats. The deal did not address the debt limit and punted what's known as the sequester — automatic spending cuts — only to March, rather than eliminating it, as Democrats had been pushing for.

…
Something to think about over
coffee

prozac


Researchers Teach Gray Seals To Sing 'Twinkle, Twinkle, Little Star'
David Moye


As cute and lovable as seals are, their contributions to the musical canon have, frankly, been minimal at best.

But that could theoretically change now that researchers in Scotland have taught three gray seals to actually sing songs like "Twinkle, Twinkle, Little Star" and the "Star Wars" theme.

Scientists at the University of St. Andrews raised the seals from birth in order to study how successful the animals might be at vocal learning, a skill crucial for learning a language but one that is relatively rare in animals.

According to a new report published in the scientific journal Current Biology, researchers wanted to see whether the seals could be taught to copy melodies and human formants, the parts of speech sounds humans use to encode information.

"For example, different vowels only differ in their formants," researcher Vincent Janik explained to New Scientist.

The seals were trained to copy sequences of their own sounds, and then to turn those into melodies.

The animals also learned to copy human vowel sounds, Janik said.

It wasn't easy at first, but the seals eventually caught on.

"It takes hundreds of trials to teach the seal what we want it to do, but once they get the idea they can copy a new sound pretty well at the first attempt," he said.

One seal, named Zola, learned to bark out both "Twinkle, Twinkle, Little Star" and the theme to "Star Wars," as the video here demonstrates.

To be fair, Zola's voice sounds more like a setting on a cheap Casio keyboard than, say, Rihanna, Beyoncé or Ariana Grande.

Nonetheless, her vocal prowess gets a thumbs-up from lead researcher Amanda Stansbury.

"I was amazed how well the seals copied the model sounds we played to them. Copies were not perfect but given that these are not typical seal sounds it is pretty impressive," she told the BBC.

"Our study really demonstrates how flexible seal vocalizations are," she added. "Previous studies just provided anecdotal evidence for this."

But while seals might be able to learn to make vocal sounds resembling singing, Janik pointed out there's a big difference between copying language and understanding it.

"Our study suggests that [seals] have the production skills to produce human language. Whether they can make sense of it would be the next question," he said, according to the Evening Standard. "We would have to investigate whether they are able to label objects vocally, which is a key requirement for actually talking about things."

So while these seals have a long way to go to match the musical efforts of the Beatles, the Eagles or even the Arctic Monkeys, Janik does think their work will help scientists better understand human speech disorders.

"Since seals use the same neural and anatomical structures as humans to produce these sounds, they provide a good model system in which to study how speech sounds are learned," he said.