Welcome to The Breakfast Club! We're a disorganized group of rebel lefties who hang out and chat if and when we're not too hungover we've been bailed out we're not too exhausted from last night's (CENSORED) the caffeine kicks in. Join us every weekday morning at 9am (ET) and weekend morning at 10:00am (ET) (or whenever we get around to it) to talk about current news and our boring lives and to make fun of LaEscapee! If we are ever running late, it's PhilJD's fault.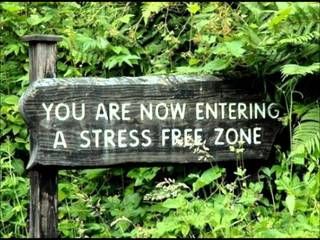 This Day in History
The Six-Day War ends in the Mideast; Yugoslav troops leave Kosovo after NATO's campaign of airstrikes; Alcoholics Anonymous founded; Actress and singer Judy Garland born; Singer Ray Charles dies.
Breakfast Tunes
Something to Think about over
Coffee

Prozac
Can any of you seriously say the Bill of Rights could get through Congress today? It wouldn't even get out of committee.
Breakfast News
California lawmakers agree to health benefits for immigrants By ADAM BEAM28 minutes ago
Case opened: Democrats begin public airing of Mueller report
Raytheon, United Technologies to merge
Senators hope to force vote on arms sales to Saudi Arabia
Trump still hangs tariff threat over Mexico despite deal By JILL COLVINtoday
Brush fire sets off evacuation at California amusement park
Seagull photobombs, steals woman's lobster roll
Jimmy Carter, after hip surgery, back teaching Sunday school
General strike laucned in Sudan after crackdown
Massive extradition bill protest fill Hong Kong streets
China may restrict tech acess in spiraling US trade dispute
G-20 finance officials pledge to protect global growth
2 deaths as protesters burn tires, block roads in Haiti
Near-erasure of Cambodian opposition makes noodles a target
Russian reporter's lawyer protests alleged police violence
Thousands pour into Colombia as Venezuela reopens border
Mayor joins pride parade amid Poland's anti-LGBT campaign By VANESSA GERAJune 8, 2019
Breakfast Blogs
Pride Day in Des Moines Featured All the Right Kind of Campaigning Charles P. Pierce, Esquire Politics
On Once and Future Mueller Grand Juries: The Texts Obtained from Andrew Miller Overlap with Roger Stone's Voter Suppression emptywheel aka Marcy Wheeler, emptywheel
Who says cheaters never prosper? digby aka Heather Digby Parton, Hullabaloo
Making the powerful squirm Tom Sullivan, Hullabaloo
Maine Republicans: Won't somebody please think of the Confederacy? Shakezula, Lawyers, Guns and Money
Another joker in the White House/ said a change was coming round/ But I'm still working at The Walmart/ and Mary Alice is in the ground: The Drive-By Truckers' The Dirty South turns 15 Elizabeth Nelson, Lawyers, Guns and Money
Reparations Through Immigration Erik Loomis, Lawyers, Guns and Money
Don Tzu's Art of War Yastreblyansky, Rectification of Names
ON MEXICO, TRUMP SEEMS TO WIN, BUT WINNING DOESN'T FIT THE RIGHT'S BUSINESS MODEL Steve M., No More Mister Nice blog