Welcome to The Breakfast Club! We're a disorganized group of rebel lefties who hang out and chat if and when we're not too hungover we've been bailed out we're not too exhausted from last night's (CENSORED) the caffeine kicks in. Join us every weekday morning at 9am (ET) and weekend morning at 10:00am (ET) (or whenever we get around to it) to talk about current news and our boring lives and to make fun of LaEscapee! If we are ever running late, it's PhilJD's fault.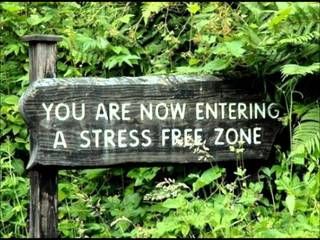 This Day in History
Golden Gate Bridge opens to the public; U.N. Tribunal indicts Yugoslav President Slobodan Milosevic; the British Navy sinks Nazi Germany's battleship Bismarck; Actor Christopher Reeve is paralyzed.
Breakfast Tunes
Something to Think about over
Coffee

Prozac
In the End, we will remember not the words of our enemies, but the silence of our friends.
Breakfast News
North Carolina moves to help offenders clear their records
Hate makes a comeback in the Pacific Northwest
Historic flooding predicted along Arkansas River
Temps reach 100 degrees as heat records fall in Deep South
Tornadoes rake 2 Oklahoma cities, killing 2 and injuring 29
137-year-old Winchester rifle found in Nevada has new home
Europe at crossroads as far right makes big gains in vote
North Korea calls Bolton 'war monger' over missile comment
Iraq offers to mediate in crisis between its allies Iran, US
Belgium's national election split along linguistic lines
Backers of embattled Bolsonaro take to streets in Brazil
Magnitude 8 earthquake strikes Amazon jungle in Peru
Breakfast Blogs
Trump Can't Be Trusted with The Espionage Act. We Can't Trust a Country That Would Give It to Him. Charles P. Pierce, Esquire Politics
Mike Flynn Was Renting His Name to the Highest Bidder While Ostensibly Working for Trump emptywheel aka Mary Wheeler, emptywheel
A showdown between Barr and the IC? I doubt it. digby aka Heather Digby Parton, Hullabaloo
The rule of law is failing Tom Sullivan, Hullabaloo
Can a Pardon Be a War Crime?: When Pardons Themselves Violate the Laws of War Gabor Rona, Just Security
The Assange Indictment Seeks to Punish Pure Publication Gabe Rotman, Lawfare
Music Notes Erik Loomis, Lawyers, Guns and Money
The Best Qualification of a Prophet… driftglass, at his blog
Anti-Fascist Roundup: Europe Yastreblyansky, The Rectification of Names
ARE OPPONENTS OF ILLIBERALISM DOOMED? Steve M., No More Mister Nice Blog