Welcome to The Breakfast Club! We're a disorganized group of rebel lefties who hang out and chat if and when we're not too hungover we've been bailed out we're not too exhausted from last night's (CENSORED) the caffeine kicks in. Join us every weekday morning at 9am (ET) and weekend morning at 10:30am (ET) to talk about current news and our boring lives and to make fun of LaEscapee! If we are ever running late, it's PhilJD's fault.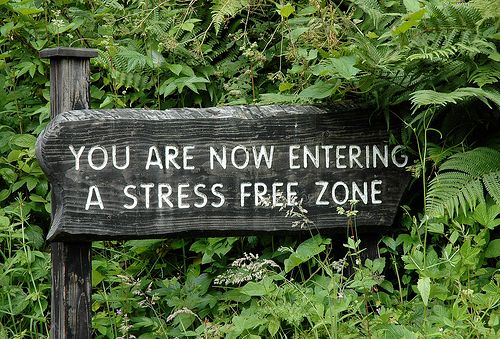 AP's Today in History for May 5th
Alan Shepard becomes the first American in space; France's Napoleon Bonaparte dies; Philosopher Karl Marx born; IRA member Bobby Sands dies during a prison hunger strike; Carnegie Hall opens in New York.
Something to think about, Breakfast News & Blogs below
Venezuela: Establishment Talking Points Translation Key
Caitlin Johnstone
Things keep heating up in Venezuela, with possible "military options" now being seriously discussed at the Pentagon. And of course you know what that means! That's right, it means we can expect to see even more lies and manipulations from the political/media class as the narrative managers try to get their rapey little fingers into our minds to manufacture support for unconscionable acts.

This can create a very confusing environment for everyone, where up means down and black means white and "humanitarian intervention" means "murdering thousands and thousands of innocent human beings". With that in mind, here's a handy translation key to help you understand what the establishment mouthpieces are really saying:

~

"I stand with the people of Venezuela" = I stand with some of the people in Venezuela, specifically the ones who support US government interests.

"Interim President" = Some guy most Venezuelans had never heard of until January of this year.

"Brutal dictator" = Elected leader who opposes US dictates.

"Usurper" = The guy calling the shots and leading the country.

"Opposition-led, military-backed challenge" = Coup.

"The people of Venezuela are starving" = Oil! Oil! Oil!

"All options are on the table" = One option is on the table.

"Popular uprising" = Unpopular uprising.

"Grassroots activists" = Let's pretend the CIA's not a thing.

"Freedom and democracy" = US control of Venezuela's petroleum resources.

"Humanitarian aid" = Pretext for further escalations.

"Failed socialist policies" = Inability to overcome US economic warfare.

"Foreign interference" = An ally of Venezuela supporting its ally.

"We support the National Assembly" = Foreign interference.

"The Venezuelan Constitution" = Our convenient interpretation of the Venezuelan Constitution.

"We can't just sit around and do nothing" = I have learned nothing since the Iraq War.

"54 countries recognize Guaido as president" = 141 countries don't recognize Guaido as president.

"Troika of tyranny" = John Bolton's second-favorite masturbatory fantasy.

"Special Envoy to Venezuela" = Convicted war criminal.

"The Monroe Doctrine" = I think all the countries on this side of the planet are my personal property.

"Operación Libertad" = Operación Libertad para el Petróleo de Venezuela.

"Shut the fuck up, bitch." = Standard talking point from Venezuela coup narrative managers on social media.

"Talk to Venezuelans" = Talk to the wealthier, English-speaking Venezuelans with abundant free time and internet access who support a coup.

"You love Maduro" = I don't have an argument for your opposition to US interventionism.

"You're just a socialist who loves socialism" = I don't have an argument.

"Go live in Venezuela if you love socialism so much" = I don't have an argument.

"Maduro is killing his own people" = Yeah I'm just making shit up now.

"Maduro refuses to let in aid" = I just believe whatever the TV says.

"Trump is liberating the people of Venezuela" = I just believe whatever QAnon says.

"This US regime change intervention will be different" = I have replaced my brain with shaving cream.
Something to think about over
coffee

prozac


The Economy We Need
JOSEPH E. STIGLITZ, Project Syndicate

After 40 years of market fundamentalism, America and like-minded European countries are failing the vast majority of their citizens. At this point, only a new social contract – guaranteeing citizens health care, education, retirement security, affordable housing, and decent work for decent pay – can save capitalism and liberal democracy.

NEW YORK – Three years ago, US President Donald Trump's election and the United Kingdom's Brexit referendum confirmed what those of us who have long studied income statistics already knew: in most advanced countries, the market economy has been failing large swaths of society.

Nowhere is this truer than in the United States. Long regarded as a poster child for the promise of free-market individualism, America today has higher inequality and less upward social mobility than most other developed countries. After rising for a century, average life expectancy in the US is now declining. And for those in the bottom 90% of the income distribution, real (inflation-adjusted) wages have stagnated: the income of a typical male worker today is around where it was 40 years ago.

Meanwhile, many European countries have sought to emulate America, and those that succeeded, particularly the UK, are now suffering similar political and social consequences. The US may have been the first country to create a middle-class society, but Europe was never far behind. After World War II, in many ways it outperformed the US in creating opportunities for its citizens. Through a variety of policies, European countries created the modern welfare state to provide social protection and pursue important investments in areas where the market on its own would underspend.

…