Welcome to The Breakfast Club! We're a disorganized group of rebel lefties who hang out and chat if and when we're not too hungover we've been bailed out we're not too exhausted from last night's (CENSORED) the caffeine kicks in. Join us every weekday morning at 9am (ET) and weekend morning at 10:00am (ET) (or whenever we get around to it) to talk about current news and our boring lives and to make fun of LaEscapee! If we are ever running late, it's PhilJD's fault.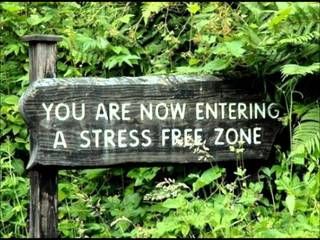 This Day in History
The FDA approves the first birth control pill; FCC chief Newton Minow condemns TV programming; Richard Byrd and Floyd Bennett fly over the North Pole; Journalist Mike Wallace and singer Billy Joel born.
Breakfast Tunes
Something to Think about over
Coffee

Prozac
Men say they love independence in a woman, but they don't waste a second demolishing it brick by brick.
Breakfast News
Denver is 1st US city to decriminalize 'magic mushrooms'
Insurance claims from deadly California wildfires top $12B
Oregon teachers walk out in red to press for school funding
A push grows for Oregon to drop nonunanimous jury verdicts
Beverly Hills poised to end most tobacco sales
New York Senate OKs giving US House Trump state tax return
Florida governor signs bill allowing more armed teachers
NYC closing Kushner loophole landlords use to dodge scrutiny
Houston streets fill up with water; man dead in Austin
California couple to pay nearly $600,000 for uprooting tree
Trump's tariff hike menaces strong economy
Iran threatens more uranium enrichment if no new nuke deal
South Africa votes with corruption, jobs as big issues
China's April exports fall ahead of US tariff talks
Police tow No. 2 leader of Venezuela congress to jail in car
Turkey's opposition seeks cancellation of 2018 elections
City in Congo's Ebola outbreak attacked by militia; 8 dead
Largest Finnish party keep populists out of coalition talks
As Sudan uprising grew, Arab states worked to shape its fate
Breakfast Blogs
Trump Intends to Drive the Constitutional Order Off a Cliff. Democrats Should Be Saying 'Impeachment' Loud and Proud. Charles P.Pierce, Esquire Politics
The Orange Injector and the Troubling Tariffs Rayne, emptgywheel
What can short circuit the delay tactic of Executive Privilege Claims? digby aka Heather Digby Parton, Hullabaloo
The Crux of the Biscuit tristero, Hullabaloo
Your morning whataboutism Tom Sullivan, Hullabaloo
Q&A on House-Justice Dept Showdown Over Release of Unredacted Mueller Report and Contempt of Congress Andy Wright, Just Security
Should the House Impeach If the Senate Won't Convict? Keith E. Whittington, Lawfare
Sam Harris: White supremacy is a fringe belief that we don't have to worry about too much right now Paul Campos, Lawyers, Guns and Money
There Is No Secret GOP Plan to Preserve Roe v. Wade Scott Lemieux, Lawyers, Guns and Money
Did Donald Trump's Grip on the Justice Department Sabotage Robert Mueller's Investigation? James Risen, The Intercept
Breaking: Joe Scarborough Was Secretly a Liberal Blogger All Along! driftglass, at his blog
Chick singers Yastreblyansky, The Rectification of Names
Practical Impeachment Politics: Your Objections Are Bullshit The Rude Pundit, at his blog
TAX FRAUD IS THE MONETARY EQUIVALENT OF STORMY DANIELS Steve M., No More Mister Nice Blog