Welcome to The Breakfast Club! We're a disorganized group of rebel lefties who hang out and chat if and when we're not too hungover we've been bailed out we're not too exhausted from last night's (CENSORED) the caffeine kicks in. Join us every weekday morning at 9am (ET) and weekend morning at 10:00am (ET) (or whenever we get around to it) to talk about current news and our boring lives and to make fun of LaEscapee! If we are ever running late, it's PhilJD's fault.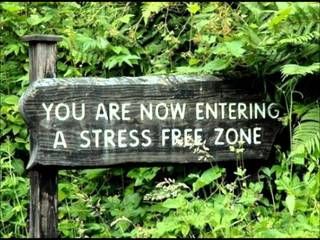 This Day in History
Deadly shootings at Kent State during the Vietnam War; Margaret Thatcher becomes Britain's prime minister; Chicago's Haymarket Riot; 'Freedom Riders' head South; Birth of the outfit behind the Oscars.
Breakfast Tunes
Something to Think about over
Coffee

Prozac
The best form of government is that which is most likely to prevent the greatest sum of evil.
Breakfast News
Judges declare Ohio's congressional map unconstitutional
Ex-Trump aide on board of company that detains migrant kids
Felon voting bill goes to Florida governor amid outcry
Voter signup groups say Tennessee penalties change landscape
Governor vetoes death penalty abolishment; override likely
Baltimore shifts to new political era after mayor resigns
4 killed in Midwest flooding; roads closed, levees strained
Wisconsin university helps cat get new back legs
Strong cyclone lashes India, forces 1.2 million from homes
Ebola outbreak deaths top 1,000 in Congo amid clinic attacks
AP Exclusive: US missed chance to woo Venezuela generals
Spain, Venezuela trade barbs over refuge for activist
Curacao to quarantine cruise ship for measles case
Anger over corruption widespread ahead of Panama election
Afghanistan's grand council ends with call for peace talks
Breakfast Blogs
Please Explain How This Entire Presidency* Isn't a National-Security Crisis Charles P. Pierce, Esquire Politics
Did Rod Rosenstein Pressure Mueller to Enter the Plea Deal with Paul Manafort? emptywheel aka Marcy Wheeler, emptywheel
Ruthlessness in American Politics: A Vice or A Virtue? The Kamala Harris Case. Echidne, at her blog
The new DOJ Obama-Biden investigation has a wide scope digby aka Heather Digby Parton, Hullabaloo
Time for Them All to Step Up tristero, Hullabaloo
What Would Convince Florida School Boards To End Guns In Schools Programs? Spocko, Hullabaloo
Meanwhile, in your bowels … Tom Sullivan, Hullabaloo
The Failures of the Mueller Report's Campaign Finance Analysis Bob Bauer, Just Security
Executive Privilege and Compelled Testimony of Presidential Advisers: Don McGahn's Dilemma Jonathan Schaub, Lawfare
Premature Anti-Barrism Scott Lemieux, Lawyers, Guns and Money
You still don't understand what you're dealing with, do you? Paul Campos, Lawyers, Guns and Money
The One Thing About Politics Every Liberal Must Understand Erik Loomis, Lawyers, Guns and Money
Ezra Klein's 2019 Reboot of "The Arena" With David Brooks Is Exactly What You Would Expect driftglass, at his blog
Horse race stuff Yastreblyansky, The Rectification of Names
BREITBART ♥S FARRAKHAN Steve M., No More Mister Nice Blog