Welcome to The Breakfast Club! We're a disorganized group of rebel lefties who hang out and chat if and when we're not too hungover we've been bailed out we're not too exhausted from last night's (CENSORED) the caffeine kicks in. Join us every weekday morning at 9am (ET) and weekend morning at 10:00am (ET) (or whenever we get around to it) to talk about current news and our boring lives and to make fun of LaEscapee! If we are ever running late, it's PhilJD's fault.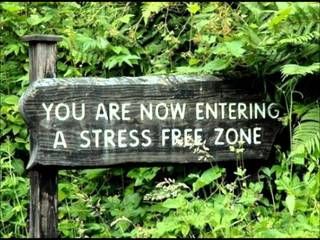 This Day in History
Charges dropped against Daniel Ellsberg in the Pentagon Papers case; Garry Kasparov loses a chess match against IBM's Deep Blue computer; Songwriter Irving Berlin born; Reggae star Bob Marley dies.
Breakfast Tunes
Something to Think about over
Coffee

Prozac
Europeans are much more serious than we are in America because they think that a good place to discuss intellectual matters is a beer party.
Breakfast News
Federal judge strikes down Kentucky abortion law
Border Patrol wants to build new tent to detain migrants
Third-biggest US coal company files for bankruptcy
Missouri River causes new problems in areas levees broke
'Run, Hide, Fight' mindset making way into US schools
Endangered frogs delay cleanup in city ravaged by wildfires
Company comes to aid of students offered jelly sandwiches
US-China talks break up after US raises tariffs
Venezuela's Guaidó promises to persevere despite crackdown
Cuba launches widespread rationing in face of crisis
Venezuela opens sea, land access with Aruba, Brazil
South Africa's ruling ANC coasting to win in national vote
UN court hears case of Ukraine sailors, ships held by Russia
WHO warns Ebola could spread elsewhere if attacks don't stop
Breakfast Blogs
Democrats Subpoena Donald Trump's Tax Returns Through Ways and Means Chairman Richard Neal Charles P. Pierce, Esquire Politics
On the Curious Timing of Daniel Everette Hale's Arrest emptywheel aka Marcy Wheeler, emptywheel
Weekend Reading, 5/10/19: On First Women, The Trip To The Alt Right World And Back And Other Topics Echidne, at her blog
He just can't stop obstructing digby aka Heather Digby Parton, Hullabaloo
Scaredy-cops: Should they wear badges? Tom Sullivan, Hullabaloo
What Questions Is the Pentagon Avoiding? Kate Brannen, Just Security
Anti-Vax: The New Republican Movement Erik Loomis, Lawyers, Guns and Money
Avoid States That Might Make Your Miscarriage A Felony Scott Lemieux, Lawyers, Guns and Money
Trump: Symptom or disease? Paul Campos, Lawyers, Guns and Money
David Brooks: The Pope of the High and Holy Church of Both Sides Do It — UPDATE driftglass, at his blog
Scooby Dooby Doo Where Are You Yastreblyansky, The Rectification of Names
ON BIDEN, ARE TRUMPERS FIGHTING THE LAST WAR? Steve M., No More Mister Nice Blog