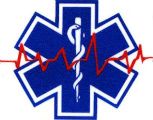 Welcome to the Stars Hollow Gazette's Health and Fitness News weekly diary. It will publish on Saturday afternoon and be open for discussion about health related issues including diet, exercise, health and health care issues, as well as, tips on what you can do when there is a medical emergency. Also an opportunity to share and exchange your favorite healthy recipes.
Questions are encouraged and I will answer to the best of my ability. If I can't, I will try to steer you in the right direction. Naturally, I cannot give individual medical advice for personal health issues. I can give you information about medical conditions and the current treatments available.
You can now find past Health and Fitness News diaries here.
Follow us on Twitter @StarsHollowGzt
>
What To Cook
Sunday is Mothers' Day and, as is tradition, we shower our Mom's with flowers, cards and special meals. Once again Epicurious.com has really great breakfast/ brunch recipes to surprise Mom with on her day.
Croque Madame Casserole with Ham and Gruyère
Feed a crowd with a baked take on the classic French Croque Madame sandwich with smoky ham, melty cheese, creamy sauce, and gently cooked eggs. Serve with a crisp green salad for a lovely brunch, lunch, or dinner.
Quiche Sardou
Both the tart shell and filling for this luscious quiche can be prepped ahead, making it a great dish for brunch entertaining.
Classic Eggs Benedict with Blender Hollandaise
A quick and easy hollandaise sauce adorns this classic combination of buttery English muffins, savory Canadian bacon, and perfectly poached eggs.
Spanish Frittata with Herby Yogurt and Greens
The potatoes are what make this the love child of a Spanish tortilla and an Italian frittata. But you don't necessarily need them. Fill this frittata with 2 cups of whatever leftover cooked vegetables you have in your fridge and drop "Spanish" from the name. Serve with a crisp green salad.
Avo and Egg
This simple dish of smashed avocado, citrus, salt, and seeded toast is the basis of our Avo and Egg. Avo-toast is huge. And it's wildly popular because it's delicious and healthy.
Basic Crepes with Milk Chocolate Sauce
This makes a lot of crepes. You can halve the recipe if that makes more sense for you, or keep it as is and have crepes two days in a row. Serve with Suzette Sauce and Milk Chocolate Sauce
Raspberry and Coconut Breakfast Loaf
Breakfast loaves are so great for grabbing on-the-go, and this deliciously sweet loaf is a firm favourite of mine in the morning. 'Bread' just got very interesting!
Health and Fitness News
Rheumatoid Arthritis Signs Can Show Up Early
Frustration Mounts as EpiPen Shortage Hits 1 Year
More Active Lupus Linked to Childhood Events
'Robopets' Bring Companionship to Nursing Homes
Could Your Home County Be A Measles Hotspot?
CDC: Hepatitis A Infections Soaring
Psoriasis, Mental Illness Often Appear Together
Is Appendix Removal Linked to Parkinson's Risk?
Success Seen in No-Surgery Weight-Loss Procedure
Antibiotic Alternative? A Virus to Fight Bacteria
Viral Post Shows Risk of Sleeping in Contacts
Diabetes Drugs Carry Risk of Gangrene of Genitals
Americans' Prescription Med Use Is Declining
Do Adults Need a Measles Booster Shot?
CDC: Many Maternal Deaths Months After Delivery
Is AI a New Weapon in Breast Cancer Detection?
Pre-Pregnancy Weight Matters Most For Complications
As Melanoma Rises, Doctors Challenge Some Early Testing