Welcome to The Breakfast Club! We're a disorganized group of rebel lefties who hang out and chat if and when we're not too hungover we've been bailed out we're not too exhausted from last night's (CENSORED) the caffeine kicks in. Join us every weekday morning at 9am (ET) and weekend morning at 10:00am (ET) (or whenever we get around to it) to talk about current news and our boring lives and to make fun of LaEscapee! If we are ever running late, it's PhilJD's fault.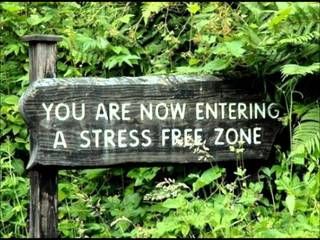 This Day in History
Martin Luther King Jr. is assasinated; President William Henry Harrison dies; Hank Aaron hits 714th career home run; Maya Angelou is born.
Breakfast Tunes
Something to Think about over
Coffee

Prozac
There are many who lust for the simple answers of doctrine or decree. They are on the left and right. They are not confined to a single part of the society. They are terrorists of the mind.
Breakfast News
APNewsBreak: US condemns 'broken' Alabama prison system
US investigates seizure risk with electronic cigarettes
3 Midwest states demand more power over river after floods
California eyes risk pool as it struggles with costly fires
Judge defends Obama expansion of national monument in Oregon
Texas bans clergy from executions after Supreme Court ruling
Indiana governor signs hate crimes measure into law
Creeping floodwaters threaten Washington's cherry blossoms
Police: 'Beware of goose!' after campus parking lot attack
UK legislates to avert chaotic Brexit as May seeks new plan
Adviser to comedian-candidate says Ukraine ripe for change
Brunei invokes laws allowing stoning for gay sex, adultery
Italy rebuffs ship with 64 migrants rescued in sea off Libya
Istanbul mayoral candidate asks to be confirmed as winner
Algeria's shake-up raises questions about energy industry
Saudi women activists' trials to continue after 3rd hearing
Rome mayor promises race-hate probe after Roma protest
Mozambicans line up for cholera vaccines to fight outbreak
German state to accept environmentalists' bee-saving plan
Breakfast Blogs
The Only People Who've Seen the Mueller Report Are the People We Can Trust the Least Charles P. Pierce, Esquire Politics
The Parallel Tracks of Disclosure on Why Manafort Shared Campaign Polling Data with His Russian Co-Conspirator emptywheel aka Marcy Wheeler, emptywheel
Agnes Varda, RIP Echidne, at her blog
Ways and Means stops dragging its feet and demands those tax returns! digby aka Heather Digby Parton, Hullabaloo
No trust at all Tom Sullivan, Hullabaloo
Why the Mueller Report Coverup Can't Be Allowed to Succeed Brian Beutler, Crooked
A Public-Health Approach to Countering Violent Extremism Michael Garcia, Just Security
Road Map to Impeachment Proceedings? What Watergate Can Teach Us About Unsealing the Mueller Report Stephen Bates, Lawfare
Just Not That Woman Scott Lemieux, Lawyers, Guns and Money
Today in the High and Mighty Principles of Rheeism Erik Loomis, Lawyers, Guns and Money
Donald Trump, moral zombies and the uncanny valley Paul Campos, Lawyers, Guns and Money
Hey, Grifters, Leave Those Kids Alone! driftglass, at his blog
All the Dems in this hipster Applebees are nuts about Mayor Pete Yastreblyansky, The Rectification of Names
RUPERT MURDOCH ISN'T JUST A MEDIA MOGUL — HE'S AN AUTOCRAT WITH A POLITICAL EMPIRE Steve M., No More Mister Nice Blog