Welcome to The Breakfast Club! We're a disorganized group of rebel lefties who hang out and chat if and when we're not too hungover we've been bailed out we're not too exhausted from last night's (CENSORED) the caffeine kicks in. Join us every weekday morning at 9am (ET) and weekend morning at 10:00am (ET) (or whenever we get around to it) to talk about current news and our boring lives and to make fun of LaEscapee! If we are ever running late, it's PhilJD's fault.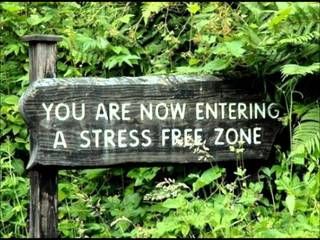 This Day in History
Bomb strikes a West Berlin disco; Gen. Douglas MacArthur and billionaire Howard Hughes die; Educator Booker T. Washington born; Kareem Abdul-Jabbar sets an NBA record; Katie Couric to become CBS anchor.
Breakfast Tunes
Something to Think about over
Coffee

Prozac
I shall allow no man to belittle my soul by making me hate him.
Breakfast News
States move to legalize CBD to end confusion over US rules
Fed's report condemning Alabama prisons: State vows action
Court upholds Kentucky's abortion law requiring ultrasounds
Oklahoma drops some claims against opioid manufacturers
Feds support tribe's push for only whale hunt in mainland US
High March temperatures shortened Alaska's winter weather
Washington wolf census finds more packs, breeding pairs
Congress invokes powers to challenge Trump on war in Yemen
Russia revamps Arctic military base to stake claim on region
EU cannot rule out Irish border points in no-deal Brexit
Libya's Hifter orders forces to march on Tripoli
UK government, opposition search for a Brexit plan
Bolsonaro seeks to revise how Brazil's schools teach on coup
Cholera is surging once again in war-ravaged Yemen
Aid ship with 64 migrants stuck in Mediterranean Sea
Explorer to trace flow of plastics down 10 rivers into seas
Breakfast Blogs
Charter Schools Are All About the Kids, OK? Charles P. Pierce, Esquire Politics
The Significance of that Word, "Summary" emptywheel aka Marcy Wheeler, emptywheel
The Equal Pay Day 2019. Where Echidne Dons Her Economist's Hat And Fixes Mistakes in Beliefs Echidne, at her blog
So nuclear energy in the hands of Iran is a nightmare, in the hands of Saudi Arabia, it's ok? digby aka Heather Digby Parton, Hullabaloo
What Has Bill Barr Done to Earn the Benefit of the Doubt? Luppe Luppen, Just Security
German Courts Weigh Legal Responsibility for U.S. Drone Strikes Emma DiNapoli, Lawfare
You *Are* The Sucker, Senate Dems Edition Scott Lemieux, Lawyers, Guns and Money
In Which Matt Taibbi Becomes David Brooks driftglass, at his blog
Got Paranoia? Barr's Narratology Yastreblyansky, The Rectification of Names
THE REDACTIONS EVEN CONGRESS WON'T READ AND THE TAX RETURNS EVEN CONGRESS MIGHT NOT SEE Steve M., No More Mister Nice Blog