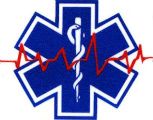 Welcome to the Stars Hollow Gazette's Health and Fitness News weekly diary. It will publish on Saturday afternoon and be open for discussion about health related issues including diet, exercise, health and health care issues, as well as, tips on what you can do when there is a medical emergency. Also an opportunity to share and exchange your favorite healthy recipes.
Questions are encouraged and I will answer to the best of my ability. If I can't, I will try to steer you in the right direction. Naturally, I cannot give individual medical advice for personal health issues. I can give you information about medical conditions and the current treatments available.
You can now find past Health and Fitness News diaries here.
Follow us on Twitter @StarsHollowGzt
>
What To Cook
My go to web site for great recipes is Epicurious.com. They always have something that appeals to even the fussiest of palates. This week they created recipes that are better than take out and, probably, cheaper. Here are a few of their 51 recipes
Classic Smashed Cheeseburger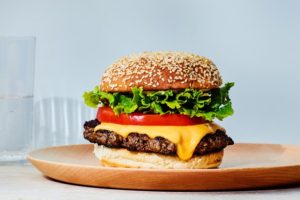 We've got the secret to cooking a burger that's crispy on the outside, yet juicy on the inside: Freeze the patties for 15 minutes before cooking, then use two large griddle spatulas to smash them flat against the hottest skillet possible. Freezing the meat prevents it from cooking too quickly in the middle, which gives you time to get that deeply browned crust.
Chicken Teriyaki
Served with a bright, refreshing radish salad, these salty, sweet, and shatteringly crisp glazed thighs will satisfy all your classic chicken teriyaki cravings.
Easy General Tso's Chicken
A lighter version of the iconic takeout dish, this spicy 22–minute recipe for General Tso's Chicken is just as flavorful as the original. The Sriracha and tomato paste may not be authentic, but they give the dish a powerful umami boost.
Better-Than-Takeout Stir-Fried Udon
You can easily make this vegetarian—sub in 8 oz. shiitake or crimini mushrooms for the pork.
Ground Beef Tacos
Making a ground beef taco filling ain't rocket science. You just cook ground meat with Tex-Mex seasonings. This recipe is a little spicy, but feel free to skip the serranos and substitute a packaged taco seasoning mixture for the spices, especially if you're cooking for kids. Many taco seasoning mixes, such as Old El Paso and Ortega, come in your choice of spicy or mild.
Easy Fried Rice with Chicken and Broccolini
Fried rice is one of the fastest, easiest meals you can make, and a great way to use up leftovers. Our vegetable-packed version calls for freshly cooked broccolini, snow peas, edamame, and chicken, but feel free to substitute any quick-cooking or leftover vegetables and protein. The simple orange-soy sauce adds acidity, sweetness, and an umami punch.
Quick Sweet and Sour Chicken
Our take on this classic Chinese-American dish can be cooked in 22 minutes or less. So the next time you crave take-out, put down the phone and pick up a skillet.
Health and Fitness News
Dangerous 'Kissing' Bug Marches North in U.S.
Is Vitamin D Hype 'Wishful Thinking'?
Radiation Helps Some Hormone-Driven Breast Cancer
UCLA, Cal State Students Under Measles Quarantine
Many Women With Heart Disease Don't Move Enough
'Exposure Therapy' Best Against PTSD Plus Drinking
Study: School Bullying's Impact Can Last a Lifetime
Does Peanut Allergy Immunotherapy Cause More Risk?
Half of Older Dialysis Patients Die Within a Year
Too Many U.S. Women Still Drinking in Pregnancy
Salmonella Outbreak From Cut Melons Tops 100 Cases